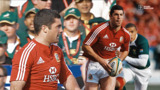 One of the greatest individual Lions performances ever
Robe Kearney's performance against South Africa in the second test in Pretoria is one of the all time best in memory. #BritishAndIrishLions #SouthAfrica #2021Lions
23 Jul 10:44 2020
3:13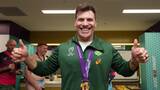 Rugby Wrap Up I Episode 12
Rugby Wrap Up I Episode 12
13 Jul 2:18 2020
28:21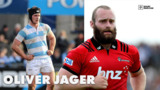 Oliver Jager | The Irishman on the verge
Oliver Jager sat down with big Jim to discuss his rugby journey that has taken his from Ireland's Blackrock College to the Canterbury Crusaders.
10 Jul 15:39 2020
20:33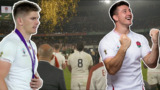 Rugby Will be back
The Duke of Sussex, Jonny Wilkinson, Eddie Jones and Sarah Hunter say thank you to England's rugby clubs for pitching in to combat coronavirus.
27 Jun 11:48 2020
2:23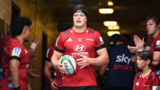 Scott Barrett out for season
Crusaders captain Scott Barrett to undergo surgery.
24 Jun 6:23 2020
1:06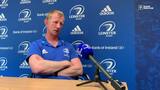 Leo Cullen "Guys seem to have shown up
Leo Cullen spoke to Leinster Rugby about his excitement in seeing rugby return and the challenges ahead.
23 Jun 13:49 2020
8:32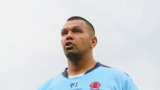 Waratahs confirm Kurtley Beale departure
Confirmed: Kurtley Beale departs Waratahs with immediate effect.
23 Jun 8:14 2020
1:14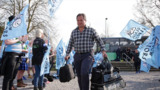 Rennie says Glasgow time valuable
Rennie has sights on Wallabies revival.
22 Jun 7:32 2020
1:26
Erasmus' chemo therapy at RWC
Springboks coach Rassie Erasmus was under-going chemo at Rugby World Cup.
22 Jun 4:16 2020
1:04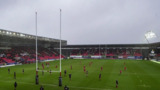 PRO14 restart plan, Euro qualifiers
PRO14 agree 2019/20 restart plan and confirm next season's Champions Cup qualifiers.
19 Jun 3:38 2020
1:01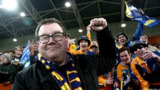 Afternoon rugby gets thumbs up
Players and fans give afternoon rugby a massive thumbs up.
18 Jun 4:12 2020
1:29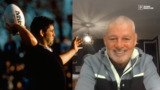 Warren Gatland | Lockdown
Warren Gatland joins Jim Hamilton to discuss his new book, Pride and Passion.
17 Jun 12:24 2020
31:47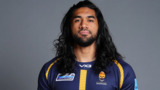 Worcester Fatialofa video goes viral
Worcester video of Fatialofa return to Sixways goes viral.
17 Jun 5:04 2020
1:09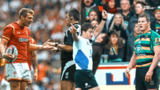 JP Doyle | Stories from a referee
Irish Referee JP Doyle, sat down with Jim Hamilton to discuss his career to date.
16 Jun 9:59 2020
35:13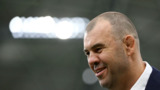 Cheika linked with Premiership move
Cheika linked with surprise move to Premiership - reports
16 Jun 8:34 2020
1:40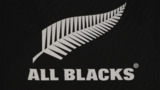 All Blacks for sale for $300m
Groundbreaking deal: All Blacks for sale - if you have $300m.
15 Jun 6:15 2020
1:18
Fatialofa makes more recovery gains
Michael Fatialofa takes another step towards recovery from horrific injury.
11 Jun 8:53 2020
1:07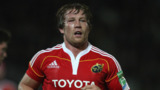 Ex-Munster coach secures Premiership move
Jerry Flannery is heading to the Premiership to coach 13 months after quitting Munster.
10 Jun 3:06 2020
1:40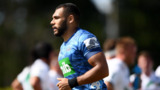 Marchant to stay at Blues
England centre Marchant to stay in Super Rugby.
09 Jun 4:45 2020
1:02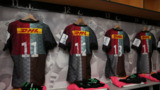 Harlequins back salary cap cuts
Harlequins back calls for a Premiership salary cap reduction.
09 Jun 4:03 2020
1:59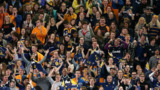 Crowds back for Super Rugby
Crowds allowed back for Super Rugby Aotearoa matches as kick-off times pushed back.
08 Jun 4:35 2020
1:07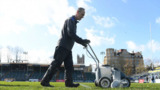 Premiership announces match restart date
Premiership Rugby announces match restart date for suspended 2019/20 season.
05 Jun 9:12 2020
1:49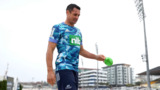 Carter joins Blues
Dan Carter to lace up boots for the Blues.
04 Jun 6:35 2020
1:16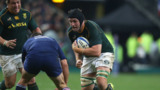 Saracens 'chasing' van der Merwe
Saracens in talks with retired Springbok van der Merwe - report.
04 Jun 4:12 2020
1:48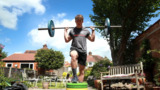 How rugby's shaping-up amid Covid-19
How rugby is shaping up for its return to action despite Covid-19.
03 Jun 4:07 2020
2:48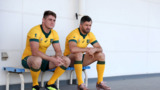 Rugby Australia announce further job cuts
Massive job cuts and wages slashed as Rugby Australia announce phase one of rebuild.
02 Jun 4:48 2020
1:26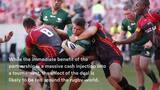 The deal pressuring Super Rugby
The new rugby deal that puts more pressure on Super Rugby's future.
26 May 7:04 2020
2:53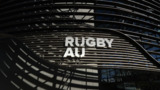 Reds trio terminate contracts
Reds trio terminate contracts with Rugby Australia following stand-off.
22 May 6:09 2020
1:24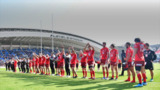 Sunwolves excluded from domestic comp
Sunwolves expected to miss out on Australian Super Rugby competition.
22 May 5:24 2020
1:59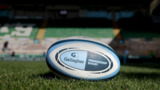 Premiership issues club return-to-train update
Premiership issues statement confirming return-to-train delay.
22 May 4:55 2020
1:09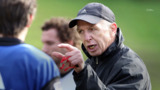 Tietjens quits Samoa sevens role
Sevens coaching legend Sir Gordon Tietjens quits role as Samoa boss due to COVID-19 uncertainty.
19 May 8:36 2020
1:06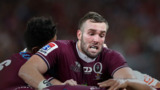 Three Reds players stood down
Wallabies lock among Reds trio stood down after refusing to take pay cuts.
18 May 7:09 2020
1:24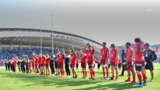 Sunwolves want to leave legacy
'We'd like to leave a legacy': Sunwolves respond to Rugby Australia's proposed domestic competition.
13 May 6:37 2020
1:26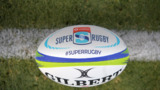 Action to continue despite COVID-19
NZR doctor explains why a positive coronavirus case won't halt Super Rugby Aotearoa.
12 May 8:56 2020
1:14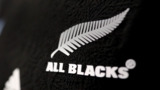 NZR set for staff redundancies
New Zealand Rugby set to lay off 50 percent of staff.
08 May 7:27 2020
1:01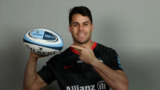 Maitland signs Saracens contract extension
Sean Maitland signs contract extension at Championship-bound Saracens.
08 May 6:47 2020
1:47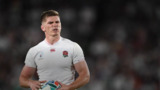 Canterbury lose England kit deal
Canterbury lose out as England seal kit deal worth in excess of £5million a year.
06 May 6:37 2020
1:14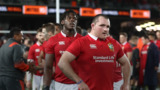 2021 Lions tour in doubt?
2021 British and Irish Lions tour of South Africa could be cancelled to save home unions.
05 May 6:40 2020
1:27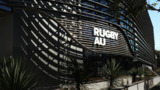 Rugby Australia take step towards return
Financially-embattled Rugby Australia take next step towards returning to action.
05 May 6:04 2020
1:15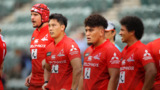 Sunwolves excluded from Japanese league?
Why the Sunwolves won't take part in proposed new Japanese domestic league.
04 May 8:24 2020
1:27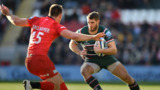 Leicester Tigers release Jonah Holmes
Leicester Tigers release Jonah Holmes.
30 Apr 6:46 2020
1:06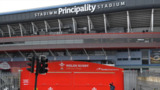 Principality Stadium out of use
Wayne Pivac concedes Wales may be unable to play at Principality Stadium.
30 Apr 4:42 2020
2:38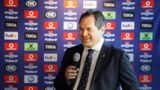 Rennie issues response to speculation
Dave Rennie has issued response to speculation he won't take up Australian job.
29 Apr 6:31 2020
1:10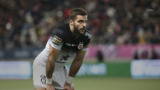 Top 14's fatal restart blow
French hopes of resuming Top 14 season before summer is over suffer fatal blow.
29 Apr 5:55 2020
2:48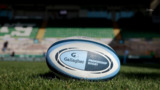 Premiership Rugby facing rights-value decrease
Premiership Rugby facing a huge drop in value of its broadcasting rights.
29 Apr 4:03 2020
1:06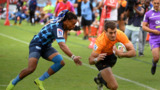 Australasian comp to replace Super Rugby?
How a trans-Tasman competition could be the death of Super Rugby.
28 Apr 5:45 2020
2:50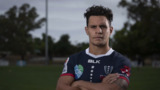 Wallabies star wants Super Rugby rethink
Wallabies star calls for rethink of 'outdated' Super Rugby model.
27 Apr 7:29 2020
1:20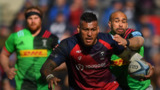 Players could lose 20kg muscle
Top rugby physiotherapist warns that players could lose up to 20kg during coronavirus shutdown.
27 Apr 5:26 2020
1:28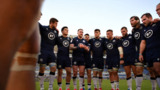 Scottish Rugby chairman to stand-down
Scottish rugby chairman to stand-down
24 Apr 4:39 2020
1:02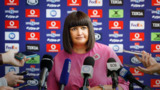 Castle no inkling of fate
Axed CEO seemingly had no inkling of her fate.
24 Apr 4:05 2020
2:46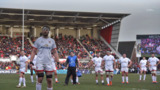 Ulster's unique position pays dividends
Ulster's unique position in Irish rugby sees 70 per cent of 183 staff furloughed.
23 Apr 8:17 2020
1:08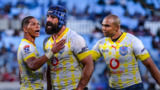 Super Rugby to get shake-up
Super Rugby as we know it is likely a thing of the past.
23 Apr 7:30 2020
1:15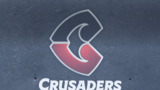 Crusaders announce redundancies
Super Rugby job losses announced for Crusaders.
21 Apr 7:44 2020
1:08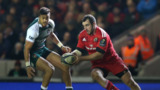 Munster's Cronin gets doping ban
Munster player handed ban for doping violation after pharmacy error.
21 Apr 6:51 2020
1:20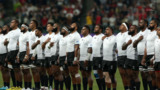 World Rugby investigate Fiji chairman
World Rugby launch investigation into Fiji chairman over homophobia allegations.
21 Apr 5:50 2020
1:13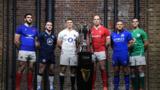 CVC Six Nations deal stalled
CVC Six Nations deal stalled due to pandemic
20 Apr 2:55 2020
1:14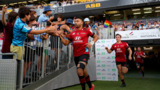 Latest News Southern Edition
Latest News: Southern Edition
17 Apr 10:21 2020
2:31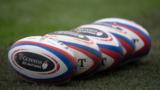 Latest News Northern Edition
Latest News: Northern Edition
17 Apr 9:33 2020
2:42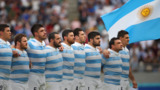 Argentina abandon World Cup race
Argentina pull out of World Cup race and pledge support behind opposition.
16 Apr 10:19 2020
2:34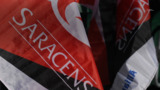 Stricken Saracens' furloughs and deferrals
Stricken Saracens' furloughs and swingeing pay deferrals.
16 Apr 9:03 2020
1:26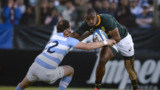 SANZAAR facing $790m financial deficit
World Rugby won't bail out SANZAAR despite facing $790m financial deficit.
15 Apr 9:40 2020
2:35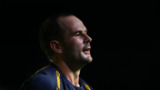 Lance lines up PRO14 switch
Worcester's Jono Lance lines up switch to PRO14 - report.
15 Apr 8:22 2020
1:58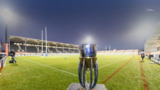 Super Rugby cutoff date revealed
SANZAAR boss Andy Marinos reveals cutoff date for revamped Super Rugby competition.
15 Apr 7:32 2020
2:31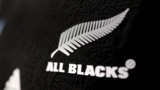 NZR's Rugby Championship response
New Zealand Rugby respond to reports of Australian-hosted Rugby Championship.
14 Apr 8:38 2020
1:17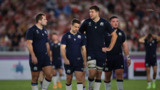 SRU ask for pay cuts
High-earning Scotland players asked to take pay cuts as SRU cast doubt on Autumn Tests going ahead.
14 Apr 7:53 2020
1:27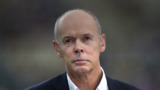 Woodward backs Pichot's challenge
Woodward calls for 'fundamental change' as he backs Pichot's World Rugby challenge against Beaumont.
14 Apr 7:00 2020
1:09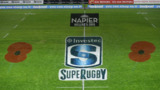 Trans-Tasman Super Rugby competition a possibility
Trans-Tasman competition being discussed by Super Rugby officials amid coronavirus pandemic.
13 Apr 7:20 2020
1:00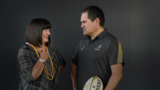 Rennie 'absolutely committed' to Wallabies
Dave Rennie 'absolutely committed' to Wallabies position despite Rugby Australia uncertainty.
13 Apr 6:32 2020
1:10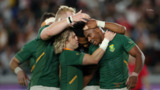 Start date for South Africa comp
PRO14 teams included as new South Africa comp given start date.
13 Apr 5:23 2020
1:17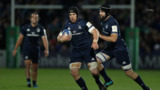 O'Brien posts heartfelt comeback message
Sean O'Brien posts heartfelt message after his short-lived return to playing.
09 Apr 9:40 2020
1:25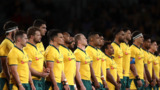 Mammoth cuts for Australian players?
Australian players reportedly set to lose majority of income or face stand-downs.
09 Apr 8:51 2020
2:45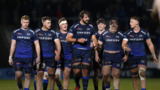 Sharks to issue Springboks recall
Sale Sharks to order Springboks back to club as Premiership completion plan to be unveiled.
09 Apr 7:36 2020
1:57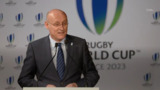 Laporte wants Club World Cup
Laporte outlines plan to replace Champions Cup with a new Club World Cup.
07 Apr 7:23 2020
2:35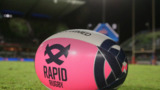 Decision made on Global Rapid Rugby season
Global Rapid Rugby makes a decision on the remainder of the 2020 season.
07 Apr 6:28 2020
1:50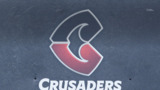 Crusaders behaviour 'unacceptable'
New Zealand Rugby label Crusaders players' behaviour as 'unacceptable'.
07 Apr 5:48 2020
2:47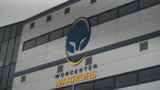 Worcester furlough most of squad
Worcester have just furloughed the majority of Alan Solomons' first-team squad.
03 Apr 9:38 2020
1:24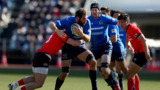 Top League drug testing results
Cancelled Top League complete bulk of player drug testing.
02 Apr 6:37 2020
1:22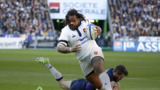 Bastareaud back in Top 14
Bastareaud is heading back to the Top 14 on a two-year deal.
02 Apr 5:03 2020
2:30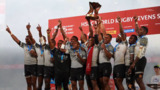 Fiji's Tokyo Games contractual dilemmas
Fiji and the contractual dilemmas caused by the postponed Tokyo Games.
01 Apr 6:34 2020
1:21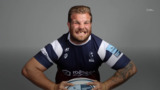 Thiede to leave Bristol
More change at Bristol as 'hugely popular' prop confirms exit.
31 Mar 9:08 2020
1:53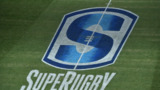 Another Super Rugby team facing chop?
Rugby Australia boss Raelene Castle refuses to rule out cutting another Super Rugby team.
31 Mar 7:34 2020
1:04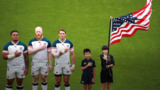 USA Rugby bankrupt
COVID-19 the final straw as USA Rugby files for bankruptcy.
31 Mar 5:19 2020
2:37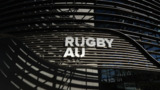 Rugby Australia reports loss of $9.4m
Rugby Australia bracing for 'significant cuts' after reporting $9.4m loss.
30 Mar 9:05 2020
1:04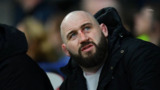 Marler on verge of quitting
Marler on verge of quitting rugby - reports
30 Mar 4:48 2020
2:51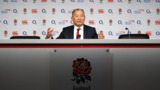 Jones agreed to pay-cut
Eddie Jones 'immediately agreed' to pay cut in excess of £187,500.
27 Mar 7:22 2020
1:14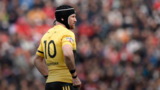 Giteau played his last game?
Has Matt Giteau played his last game of professional rugby?
26 Mar 7:34 2020
1:14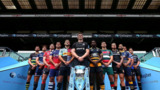 Player group may contest cuts
Rugby stars considering mutiny over Premiership wage cuts.
26 Mar 7:15 2020
1:23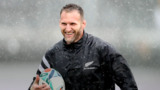 Read's last-gasp quest to NZ
Kieran Read's last-gasp quest to make it back to New Zealand from Japan.
25 Mar 8:25 2020
1:15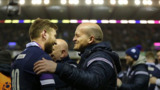 Hogg: Russell faces 'dark conversations'
Hogg: 'Finn will play for Scotland soon but there might have to be some dark conversations but we'll get there'.
25 Mar 6:59 2020
1:51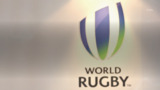 World Rugby plots crisis solution
World Rugby investigating ways to salvage its threatened July Test schedule.
25 Mar 4:38 2020
1:12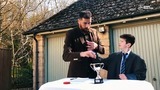 The RugbyPass FIFA Pros Northern Series Charity Championship
Jim Hamilton and son JJ Hamilton announce the opening fixtures of the inaugural RugbyPass FIFA Pros tournament featuring a host of professional rugby players from all over the shop.
24 Mar 18:24 2020
8:20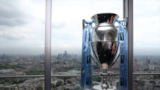 Premiership considering midweek matches
Premiership Rugby considering midweek matches in order to finish season.
24 Mar 8:29 2020
2:58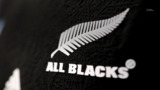 Pay cuts 'inevitable' for ABs
Pay cuts 'inevitable' for New Zealand's top All Blacks.
24 Mar 6:34 2020
1:14
The Breakdown I Episode 8
NZ Rugby CEO Mark Robinson and Minister of Sport Grant Robertson join the Breakdown to talk about the immediate future of rugby in New Zealand following the suspension of Investec Super Rugby due to the threat of Coronavirus.
23 Mar 9:15 2020
57:19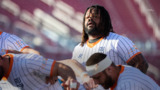 Bastareaud's rocky start to MLR
Bastareaud was already 'clashing' with his new MLR coach and captain.
23 Mar 6:37 2020
1:21
RA to follow NZ's lead
Rugby Australia looking to follow New Zealand in makeshift Super Rugby competition.
18 Mar 8:24 2020
1:14
NZR in lockdown over coronavirus
New Zealand Rugby in lockdown over coronavirus concern.
18 Mar 8:03 2020
1:09
Vunipola brothers to Super Rugby?
Mako and Billy Vunipola reportedly in talks with several Super Rugby clubs.
17 Mar 9:19 2020
1:07
Global Rapid Rugby ready for lift off
GRR will feature a series of law changes that will encourage faster, more entertaining rugby.
13 Mar 6:22 2020
1:29
World Rugby's new Pacific Islands strategy
World Rugby unveils new high performance strategy for the Pacific Islands.
12 Mar 8:11 2020
1:26
16 Apr 10:19 2020
Argentina abandon World Cup race