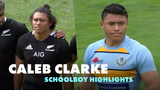 The devastating schoolboy rugby highlights of New Zealand
RugbyPass brings you the schoolboy highlights of All Black winger Caleb Clarke. He was just 17 at the time and he was a sensation for New Zealand school Mount Albert Grammar in 2016.
11 Jun 17:18 2021
11:16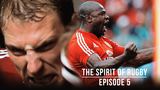 How can The British & Irish Lions beat
RugbyPass is proud to share unique stories from Episode 5 of the iconic Lions Tour to South Africa in 2009 & 1997 in proud Partnership with @TheFamousGrouseUK. We show special interviews with Rob Kearney, Simon Shaw, Ian McGeechan & more! #SpiritofRu
10 Jun 13:21 2021
6:01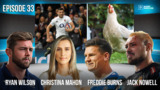 Offload Ep 33 | Jack Nowell, Ryan Wilson
New panellist Jack Nowell joins Ryan Christina this week to give us an update on his return from injury and look forward to the premiership semi finals. We're also joined by Freddy Burns fresh off his recent trip to Japan.
09 Jun 14:14 2021
44:12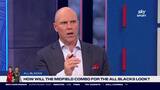 John Kirwan on why Rieko Ioane must be
Former All Blacks stars Jeff Wilson, Mils Miliaina and Sir John Kirwan, as well as ex-Black Ferns midfielder Hannah Porter, have weighed into the debate over who should start in the midfield for New Zealand this year.
08 Jun 6:18 2021
12:43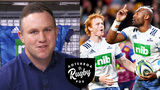 The Blues march on, Dave Rennie hints at
With Ross away this week, James Parsons and Bryn Hall chat through all the action from round four of Super Rugby TT and analyse the 46-man squad that Rassie Erasmhas named to take on the British & Irish Lions.
07 Jun 22:30 2021
55:43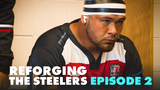 Reforging The Steelers | Episode 2 | RugbyPass
In Episode 2 of Reforging the Steelers, we follow the team through rounds two to four as they try to get their season on track after an opening loss to competition powerhouses Tasman.
06 Jun 22:21 2021
24:25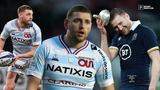 Finn Russell | All Access
Finn Russell joined Jim Hamilton to discuss the effects Covid had on his lifestyle, the plans for the Lions and his best mate Zebo leaving Paris.
04 Jun 18:06 2021
22:26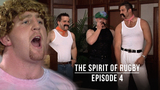 How do players from 4 rival countries become
RugbyPass is proud to share unique stories from Episode 4 of the epic Lions Tour to South Africa in 2009 & 1997 in proud Partnership with @TheFamousGrouseUK. We show special interviews with Rob Kearney, Simon Shaw, Stephen Jones & more! #SpiritofRugb
03 Jun 9:05 2021
7:53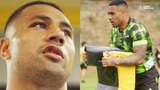 How Hurricanes and All Blacks midfielder Ngani Laumape
Sky Sport NZ cameras were given special access to the preparations of Ngani Laumape during the 2020 Super Rugby Aotearoa season. The behind the scenes documentary follows him to training, at home and on game day.
03 Jun 7:44 2021
8:26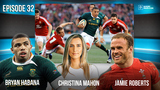 Episode 32 - Bryan Habana & Jamie Roberts
Springbok legend Bryan Habana joins Christina and Jamie Roberts this week to preview the upcoming Lions Tour.
02 Jun 15:00 2021
51:04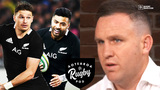 What Mo'unga must do to take All Blacks
The Aotearoa Rugby Pod panel debates the recent chat around Richie Mo'unga being the Super Rugby GOAT and why the 2021 All Blacks season could be career-defining at the international level.
02 Jun 2:24 2021
8:11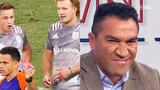 Former All Blacks call for consistency from referees
The panel from Sky Sport NZ's The Breakdown chat through the big moment from the first New Zealand side's loss to an Australian team in the Super Rugby Trans Tasman competition this year.
01 Jun 3:22 2021
7:06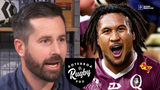 Does the Reds win change Trans Tasman picture?
Bryn is back to join the panel as they discuss the weekend's action from the Trans Tasman, ponder the competitiveness of the Pacific Island teams and also look into who might replace Caleb Clarke this year.
31 May 22:48 2021
53:19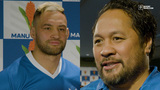 The challenges Manu Samoa have overcome to play
Manu Samoa head coach Seilala Mapusua spoke to Tom Vinicombe of RugbyPass following the announcement of his squad to take on the Māori All Blacks and Tonga in June and July in New Zealand.
28 May 3:10 2021
6:57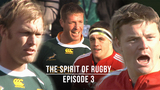 The Spirit of Rugby | Episode 3
In Episode 3 of the Spirit of Rugby, Jim Hamilton talks with Simon Shaw, Rob Kearney, Tom Croft, Ian McGeechan and Stephen Jones about the 2009 series loss to South Africa. The series has been remembered as one of the most brutal in living memory.
27 May 8:17 2021
6:27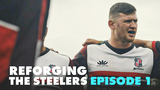 Reforging The Steelers | Episode 1 | RugbyPass
The Steelers after managing New Zealand's lockdown under new coach Tai Lavea. New signings Dalton Papalii and Kieran Read join the team and bring new leadership to the team trying to bring silverware back to Manukau.
27 May 4:32 2021
26:49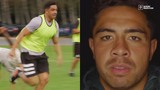 The detailed game prep of All Blacks &
Sky Sport NZ's All Access series follows the weeks preparation of midfielder Anton Lienert-Brown as he prepares for his teams match against the Canterbury Crusaders in Super Rugby Aotearoa 2021.
26 May 23:59 2021
4:10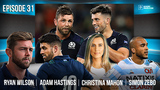 Offload Episode 31 - Adam Hastings, Ryan Wilson
As well as reviewing the European Champion finals, Scotland and soon to be Gloucester fly-half Adam Hastings joins Ryan, Simon and Christina on the show this week.
26 May 11:49 2021
52:43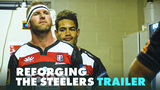 What Playing For Jonah Lomu's Old Team Means
A preview of the RugbyPass original series, 'Reforging the Steelers', a behind the scenes documentary with Counties Manukau, one of New Zealand's most renowned provinces in rugby.
26 May 3:26 2021
2:03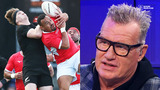 John Kirwan's biggest concern with the All Blacks
The panel of Sky Sport NZ's The Breakdown discuss who they think is the best Super Rugby player of all time and look ahead to the All Blacks test schedule in July and why it may be difficult for the pacific island teams to field competitive sides.
25 May 0:39 2021
9:16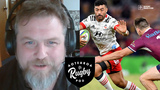 Why the NZ Super teams have gone 10-0
James Parsons and Ross Karl are joined by former Wallabies prop and sports analyst Ben Darwin to discuss the theories of cohesion that see teams succeed across a multitude of sports.
24 May 8:30 2021
58:31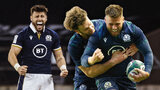 Ali Price on the moment he knew he
Jim Hamilton sat down with Scotland and soon to be British and Irish Lion Ali Price, on this week's episode of All Access.
22 May 13:45 2021
21:56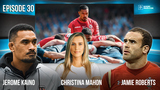 Episode 30 - Jerome Kaino and Jamie Roberts,
Former All Black and current Toulouse hardman Jerome Kaino joins us this week to preview his European Champions Cup Final in Twickenham and give us some insight into how Toulouse are plotting to win a 5th European title.
20 May 10:46 2021
45:08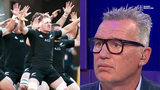 John Kirwan describes the tense situation that could
The panel of Sky Sport NZ's The Breakdown chat through the current situation with the NZRPA and NZR over the investment of private equity firm Silverlake into New Zealand rugby.
18 May 0:37 2021
13:35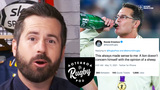 The Lions and Springboks media wind up and
The panel chat through all the big moments from round one of Super Rugby Trans tasman from all 5 games, discuss the All Blacks confirmed test window for July and why the media battle before the Lions tour is as fun as the tour itself.
17 May 21:56 2021
45:12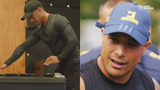 The hectic training schedule that keeps All Black
Sky Sport NZ camera's followed All Black halfback Aaron Smith during his weekly routine as a leader of the Otago Highlanders and captured the lengths he goes to in order to stay ahead of his rivals and amongst the worlds best No.9's.
17 May 8:42 2021
8:01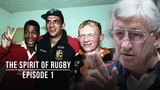 The Spirit of Rugby | Episode 1 |
RugbyPass is proud to share unique stories from the iconic Lions Tour to South Africa in 1997 in proud Partnership with The Famous Grouse and #SpiritofRugby. Interviews with Ian McGeechan, Jeremy Guscott & more!
13 May 12:12 2021
6:07
Episode 29 - Lions Legend Jeremy Guscott, Jamie
Three times Lions tourist, Jeremy Guscott joins the panel this week to review the squad announcement and look back on the highlights of his three tours to Australia, New Zealand and South Africa.
12 May 16:04 2021
47:57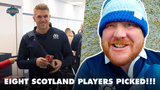 A Scottish rugby reaction to the Lions Squad
RugbyPass Fan Zone host gives a Scotland take on the Lions Tour Squad announcement where 8 players were picked for the men in blue!
12 May 12:52 2021
12:35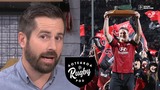 The Crusaders do it again, David Havili All
The Aotearoa Rugby Pod panel of Ross Karl, Bryn Hall and James Parsons discuss all the big moments from the Super Rugby Aotearoa final. They also discuss Warren Gatland's squad to play the Springboks and the French chances against the Wallabies.
10 May 11:19 2021
52:33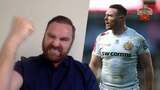 The crazy reaction to the Lions Tour 2021
Jim Hamilton, Andy Goode, Stephen Ferris & Tom Shanklin all gave their brilliant raw reactions to the announcement of the Lions Tour 2021 squad. There were big shocks with the likes of Sam Simmonds being included.
06 May 20:22 2021
12:38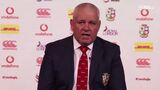 Warren Gatland explains Lions selections decisions - Sam
British and Irish Lions Head Coach Warren Gatland holds a press conference following the announcement of the squad for the upcoming Lions tour of South Africa.
06 May 19:20 2021
17:28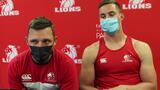 Lions team announcement presser ahead of Sharks showdown
06 May 18:06 2021
7:12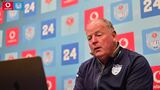 Jake White presser ahead of Bulls v Stormers
06 May 17:55 2021
16:54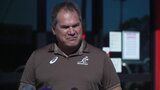 Wallaby coach Dave Rennie interview
06 May 8:46 2021
6:23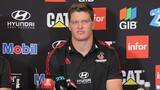 Crusaders v Chiefs Super Rugby Aotearoa Final preview
06 May 8:27 2021
12:24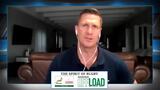 Jean de Villiers on what will be a
Springbok legend Jean de Villiers gives us all the information we need to know about the South African preparations for the Lions Tour 2021.
05 May 16:32 2021
43:28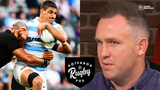 What the signing of Los Pumas captain Pablo
The Aotearoa Rugby pod discuss the surprise signing by the Canterbury Crusaders of powerhouse loose forward Pablo Matera and what it means for their already stacked depth in the position in 2022.
05 May 10:16 2021
9:46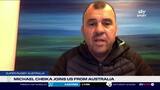 Former Wallabies coach Michael Cheika on why trans-tasman
Sky Sport NZ's The Breakdown chats to Australian rugby commentator Michael Cheika about how the trans-tasman Super Rugby competition will benefit both countries preparation ahead of the Rugby Championship.
04 May 10:20 2021
7:40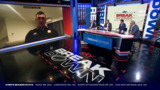 Coaches interviews | Super Rugby Aotearoa final |
Clayton McMillan of the Chiefs and Scott Robertson of the Crusaders join the Breakdown to discuss their preparations for the Super Rugby Aotearoa final in New Zealand on Saturday.
04 May 8:59 2021
10:44
Farmlands Workhorse of the week | Rd10 Super
James Parsons and Bryn Hall run through their hardest-working players of Super Rugby Aotearoa Rd10.
04 May 0:43 2021
5:08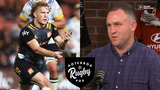 Can the Chiefs takedown the Crusaders? | Super
The crew of James Parsons, Bryn Hall and Ross Karl chat through all the action from round 10 of Super Rugby Aotearoa and look ahead to the final between the Chiefs and the Crusaders.
03 May 11:09 2021
52:11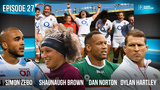 Episode 27 - RFU Review, Zebo's Return to
Christina, Dylan and Zebo are joined this week by England's Shaunagh Brown and England Sevens speedster Dan Norton.
29 Apr 8:40 2021
57:55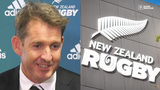 New Zealand provincial unions agree to Silverlake deal
New Zealand Rugby (NZR) has been given the green light by its Provincial Unions to finalise a private equity deal that will see US investment firm Silver Lake take a 12.5 percent stake in the game.
29 Apr 4:50 2021
11:50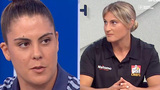 History to be made in New Zealand with
The crew from the Breakdown chat to Eloise Blackwell from the Blues and Hazel Tubic of the Chiefs ahead of their Super Rugby Aotearoa clash at Eden Park on Saturday May 1st.
28 Apr 5:51 2021
10:35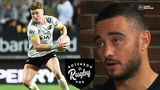 Why Jordie Barrett is still 1st choice fullback
The Aotearoa Rugby Pod discuss the incredible form of Damian McKenzie and Will Jordan along with Jordie Barrett. The panel discuss why Will Jordan's Ben Smith-like qualities could see him get more of a chance in 2021.
27 Apr 20:19 2021
9:09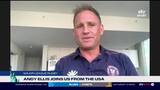 Former All Blacks halfback Andy Ellis on the
Andy Ellis of Rugby United New York talks about the high skill level of Major League Rugby, how he has adjusted to playing in America with new teammates, new cities and the Covid-19 pandemic still impacting the tournament.
27 Apr 4:38 2021
9:46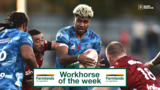 Farmlands workhorse of the week | Rd 9
The Aotearoa Rugby Pod panelists of Bryn Hall and James Parsons select their hardest working players from round nine of Super Rugby Aotearoa in this segment brought to you by Farmlands Co-Operative.
27 Apr 0:15 2021
5:09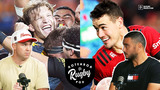 The Damian McKenzie show goes on, Will Jordan
The Aotearoa Rugby Pod panel of James Parsons, Bryn Hall and Ross Karl chat through the outcome of the round nine Super Rugby Aotearoa with the Chiefs securing a finals positon and the Crusaders confirming home-field advantage.
26 Apr 7:46 2021
49:50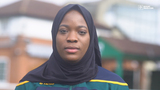 Rugby is for Everybody | Maggie Alphonsi and
Ahead of Super Saturday Women's Six Nation Ambassador Maggie Alphonsi and Zainab Alema discuss why Rugby is for Everybody
23 Apr 11:47 2021
5:37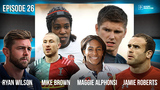 Mike Brown & Maggie Alphonsi join the show
We were lucky enough to be joined by Mike Brown & Maggie Alphonsi on RugbyPass Offload this week.
21 Apr 20:14 2021
55:15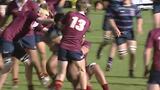 Three of the most destructive midfielders in New
The first XV's of New Zealand College's have produced some of the biggest names in the game. Here we take a look at some of the highlights of three players that attracted the attention of the global rugby world.
23 Apr 2:52 2021
8:06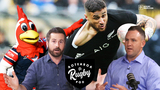 The Chiefs are on fire and is TJ
The panel of Ross Karl, James Parsons and Bryn Hall talk about all the action and news from the week of rugby in New Zealand and across the world.
19 Apr 19:20 2021
54:25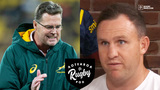 NZ players on why Springboks team to face
The Aotearoa Rugby Pod talk about the South African Springboks alignment camps in preparation for the British & Irish Lions tour and argue why they could produce some surprise selections based on form.
15 Apr 3:36 2021
10:10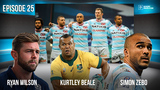 Episode 25 - From Sydney to Paris, Kurtley
We're joined by Wallabies legend Kurtley Beale this week to chat about his journey from schoolboy sensation in Sydney to playing for Racing92 in Paris alongside Finn Russel and Zebo.
14 Apr 15:13 2021
54:11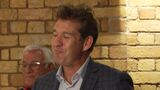 A new chapter in Pacific Island rugby has
In a significant step forward for Pacific Island rugby, Moana Pasifika and the Fijian Drua have been granted conditional licences to join a planned new professional competition next year, New Zealand Rugby [NZR] announced on Wednesday.
14 Apr 6:03 2021
13:39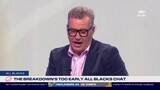 Why John Kirwan believes that Beauden Barrett should
Sky Sport NZ's the Breakdown panel discuss the return of key All Blacks from Japan later this year and how they will fit into the New Zealand rugby landscape.
13 Apr 20:17 2021
10:50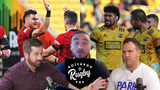 Savea's heroics, Havili plays his way into AB's
The Aotearoa Rugby Pod chat over all the big talking points from Super Rugby Aotearoa from the two golden point games won by the Chiefs and Crusaders.
12 Apr 10:43 2021
57:40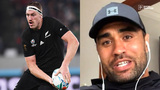 The Chiefs Training Bust Up That Showed Liam
Waikato Chiefs and All Blacks legend Liam Messam chats to Sky Sport NZ's Karl Te Nana about the 2012 and 2013 seasons under Dave Rennie in which the Chiefs won back-to-back Super Rugby championships.
09 Apr 5:06 2021
8:22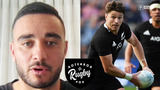 Why Beauden Barrett Will Be At His Best
The Aotearoa Rugby Pod panel talk about the form Beauden Barrett is showing in the Japanese Top League for Suntory Sungoliath and why it could see him return with a fresh energy to take on the June tests and Rugby Championship.
09 Apr 2:54 2021
8:05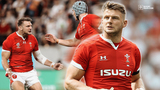 Dan Biggar - All Access
Dan Biggar spoke to Jim Hamilton this week on All Access with Jim hamilton. He gave the lowdown on Wales Rugby, Louis Rees-Zammit and the Lions.
07 Apr 16:47 2021
27:31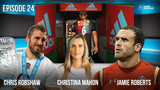 Episode 24 - Chris Robshaw and Jamie Roberts
Joining us all the way from Las Vegas, former England captain Chris Robshaw gives Jamie and Christina an update ahead of his first game in the MLR with San Diego Legion.
07 Apr 16:21 2021
56:17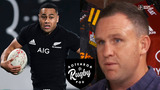 What the All Blacks would lose if Ngani
The Aotearoa Rugby Pod panel of James Parsons, Ross Karl and Bryn Hall discuss the rumours that Hurricanes and All Blacks midfielder Ngani Laumape has been linked with a move to a French club.
07 Apr 4:17 2021
9:13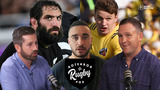 Will Beauden Barrett come back fresh from Top
The Aotearoa Rugby Pod panel of Ross Karl, James Parsons and Bryn Hall chat about the week in New Zealand rugby beginning with the Highlanders epic win over the Crusaders.
06 Apr 9:23 2021
55:54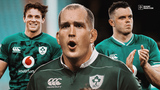 Devin Toner on freak athlete second rows, Leinster's
Devin Toner sat down with Jim Hamilton to discuss Leinster's dominance, their talent pool, the new breed of second row in rugby and the biggest influences on his career.
01 Apr 14:15 2021
24:53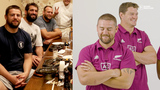 The All Blacks Share What They Always Eat
All Blacks Dane Coles, Sevu Reece, Shannon Frizell, and Scott Barrett share what they eat before a big game, who they looked up to growing up and what other sports they follow. Brought to you by Healthspan Elite. #AllBlacks #TeamTalk
01 Apr 0:13 2021
3:17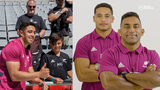 The All Blacks Top Advice For Young Rugby
All Blacks Dane Coles, Sevu Reece, Shannon Frizell, and Scott Barrett share their favourite drills, what other position they want to play and what their number one tip is for young rugby players. Brought to you by Healthspan Elite. #AllBlacks #TeamTa
01 Apr 0:13 2021
4:14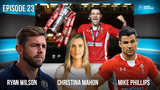 Offload Ep 23 | Ryan's French Miracle and
Welsh and British and Irish Lions legend Mike Philips joins us this week from Dubai with Christina and Ryan Wilson to review the final weekend of the Six Nations.
31 Mar 17:03 2021
53:04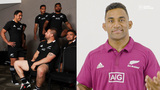 The All Blacks Reveal What Their Teammates Are
All Blacks Dane Coles, Sevu Reece, Shannon Frizell, and Scott Barrett share who their favourite teammates are and who their toughest ever opponents have been in a test match. Brought to you by Healthspan Elite. #AllBlacks #TeamTalk
31 Mar 4:03 2021
6:15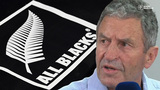 Former All Blacks Coach Wayne Smith On How
Sky Sport NZ's The Breakdown chat to guest Wayne Smith about his coaching in Japan and also touch on the current debate over whether NZ rugby should sell a percentage to international tech investment firm Silver Lake.
29 Mar 23:53 2021
14:53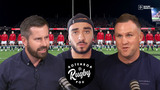 The Lions tour will go ahead, how will
The crew of Ross Karl, James Parsons and Bryn Hall talk about the Lions tour, the Scottish win over the French and all the action from another dramatic week of Super Rugby Aotearoa.
29 Mar 9:43 2021
60:36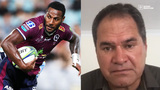 Dave Rennie Names Suliasi Vunivalu In First Wallabies
Wallabies coach Dave Rennie has confirmed the 40-man squad ahead of next month's three-day camp on the Gold Coast. There are 14 uncapped players in the squad.
28 Mar 6:50 2021
13:37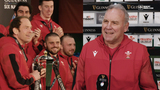 Wales lift the 2021 Guinness Six Nations trophy
Wayne Pivac speaks to the media after his side were named the 2021 Guinness Six Nations champions following Scotland's win away in Paris on Friday night.
27 Mar 17:10 2021
2:04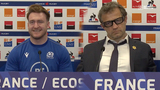 Stuart Hogg and Fabien Galthié post game press
Scotland captain Stuart Hogg and French captain and coach Charles Ollivon and Fabien Galthié spoke to the media following their final Six Nations game in Paris last night.
27 Mar 11:10 2021
20:59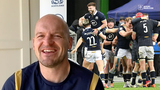 Gregor Townsend hails Scotland spirit after ending long
Scotland head coach Gregor Townsend praises the spirit of his side after they ended the Guinness Six Nations with a dramatic victory in against France in Paris to secure their best finish in the competition.
27 Mar 10:43 2021
8:13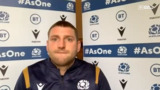 Finn Russell on Scotland possibly finishing 2nd in
Stand-off Finn Russell holds a press conference ahead of Scotland's Six Nations contest with France on March 26.
24 Mar 13:25 2021
8:01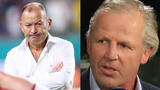 All Blacks Legend Sean Fitzpatrick Talks The Demands
Former All Black captain Sean Fitzpatrick joins Sky Sport NZ's The Breakdown to talk about Six Nations and who New Zealand need to beat to win another world cup in 2023.
23 Mar 5:11 2021
9:31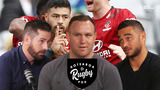 The Chiefs win a game, the Crusaders can't
The crew from the Aotearoa Rugby Pod chat through the top of the table Super Rugby Aotearoa clash between the Blues and Crusaders, the Chiefs first win in over a year and take a look up north at what's going on in the Six Nations.
22 Mar 2:04 2021
54:39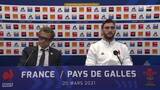 Fabien Galthie claims Wales 'specialise' in getting players
France head coach Fabien Galthie describes the Six Nations 32-30 win over Wales as a 'swimming pool of happiness'. Press conference in French with English translation. French captain Charles Ollivon and centre Gael Fickou also speak.
21 Mar 14:38 2021
15:21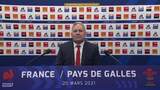 Wayne Pivac admits Wales Rugby are 'numb' after
Wayne Pivac admitted Wales were left numb as a France try two minutes into injury time inflicted a 32-30 defeat and deprived them of a Guinness Six Nations Grand Slam.
21 Mar 13:02 2021
9:45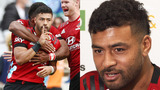 All Black Richie Mo'unga After Posting 28-Points In
Flyhalf Richie Mo'unga speaks to meadia after he scored 28 points in an outstanding individual display to drive the Crusaders to a 43-27 win over the Blues in a Super Rugby Aotearoa clash of Test match intensity on Sunday.
21 Mar 7:10 2021
11:33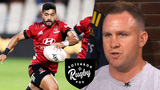 The Form Richie Mo'unga Is Showing That Has
The panel from the Aotearoa Rugby Pod look at the way Richie Mo'unga is playing and how it should be a promising sign for anyone the All Blacks 2021 campaign and onward.
18 Mar 0:32 2021
8:05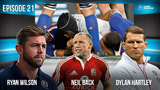 Le Crunch reaction with Neil Back | Offload
Former British and Irish Lion and World Cup winner Neil Back joins Christina, Dylan Hartley and Ryan Wilson this week to review all the Six Nations action and also take a trip down memory lane
17 Mar 22:10 2021
53:48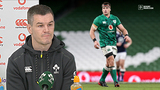 Johnny Sexton previews Ireland v England and reflects
Johnny Sexton was stunned by Stander's decision to retire and hopes Ireland can give him a fitting send off with victory over England.
16 Mar 15:01 2021
10:08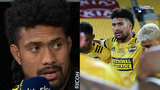 All Black Ardie Savea On Helping The Next
All Blacks loose forward and Wellington Hurricanes captain Ardie Savea appeared on this weeks episode of New Zealand based rugby show The Breakdown to talk about how he leads by example on the field and in his community.
16 Mar 6:07 2021
9:22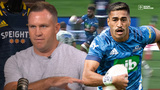 So When Is a Forward Pass A Forward
The crews of James Parsons, Ross Karl and Bryn Hall discuss the heavily debated calls by the television match official in both games of round three of Super Rugby Aotearoa.
16 Mar 2:31 2021
8:08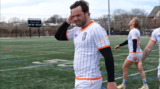 Ben Foden Mic'd Up at training with Rugby
Former England international Ben Foden mic'd up at training for Rugby United New York ahead of the new 2021 Major League Rugby season.
15 Mar 0:39 2021
3:25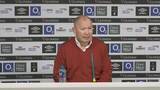 Eddie Jones Press conference | England vs France
Eddie Jones post-match press conference.
13 Mar 23:46 2021
10:53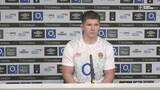 Owen Farrell Press conference | England vs France
Owen Farrell post-match press conference.
13 Mar 23:46 2021
8:09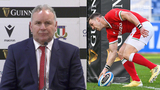 Wales on for Grand Slam glory | Wayne
Wales moved one win away from landing the Guinness Six Nations title and a Grand Slam after crushing Italy 48-7 in Rome. The unbeaten tournament leaders reeled off a third successive bonus-point victory to increase pressure on their rivals.
13 Mar 19:04 2021
8:22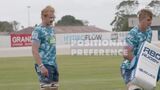 The Big Red Machine Coming Off The Bench
Auckland blues utility forward Tom Robinson talks about his approach to 2021 in a side stacked with loose forward talent.
12 Mar 2:30 2021
3:28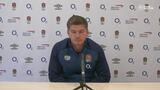 Eddie Jones & Owen Farrell England vs France
Eddie Jones & Owen Farrell speak to the press ahead of their Six Nations match again France.
11 Mar 14:58 2021
8:03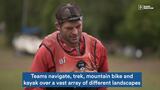 Richie McCaw continues to push his body to
McCaw and crew crossed the finish line in the adventure race in Rotorua, NZ after completing the 666 kilometre expedition in 5 days, 7 hours and 25 minutes
11 Mar 5:08 2021
2:54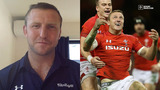 Hadleigh Parkes On Playing For Wales At Rugby
Hadleigh Parkes speaks to Justin Marshall of Sky Sport NZ about his journey to playing for Wales after having grown up and played professionally in New Zealand.
11 Mar 0:57 2021
8:19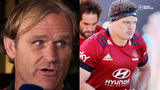 How The Crusaders Stay Focussed On a 5th
Canterbury Crusaders coach Scott Robertson joined the panel on Sky Sport New Zealand's Rugby panel show The Breakdown to talk about his side through the first two rounds of Super Rugby Aotearoa.
09 Mar 23:24 2021
9:18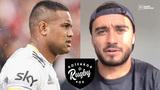 Why Julian Savea should be considered for the
James Parsons believes Hurricanes wing Julian Savea has put himself back in with a chance for a national re-call, four years after his last appearance for the All Blacks.
09 Mar 6:13 2021
8:24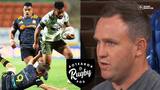 Jona Nareki Could Be In The All Blacks
Ross Karl of Sky Sport NZ, former Auckland Blues hooker James Parsons and Canterbury Crusaders halfback Bryn Hall discuss the key figures for the Highlanders in their dismantling of the Chiefs.
08 Mar 23:48 2021
9:26
Reviewing Super Rugby Aotearoa Rd 2 | The
The panel from Sky Sport NZ broadcast from Christchurch after the Crusaders second win of the season and analyse all the key moments from round two of the Super Rugby Aotearoa competition.
08 Mar 20:18 2021
52:56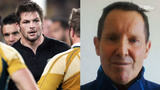 Former Wallabies Coach Robbie Deans On Facing All
Former All Black and Sky Sport NZ commentator Justin Marshall chats to his former Crusaders coach Robbie Deans about his international coaching career and his time in Australia facing players he had coached at Super Rugby level.
05 Mar 3:05 2021
8:12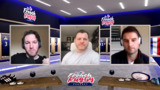 Fabien's Faux Pas & Mr Greig | Greig
Benji and Johnnie are back to discuss what sanctions Fabien Galthie should face for breaching France's bubble, whether the French sports minister might intervene, the rearranged date for the Scotland game and the standard of French refereeing.
04 Mar 17:21 2021
35:01
06 May 17:55 2021
Jake White presser ahead of Bulls v Stormers game