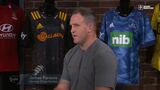 Why Julian Savea should be considered for the
James Parsons believes Hurricanes wing Julian Savea has put himself back in with a chance for a national re-call, four years after his last appearance for the All Blacks.
09 Mar 6:13 2021
8:24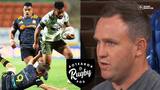 Jona Nareki Could Be In The All Blacks
Ross Karl of Sky Sport NZ, former Auckland Blues hooker James Parsons and Canterbury Crusaders halfback Bryn Hall discuss the key figures for the Highlanders in their dismantling of the Chiefs.
08 Mar 23:48 2021
9:26
Reviewing Super Rugby Aotearoa Rd 2 | The
The panel from Sky Sport NZ broadcast from Christchurch after the Crusaders second win of the season and analyse all the key moments from round two of the Super Rugby Aotearoa competition.
08 Mar 20:18 2021
52:56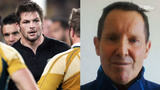 Former Wallabies Coach Robbie Deans On Facing All
Former All Black and Sky Sport NZ commentator Justin Marshall chats to his former Crusaders coach Robbie Deans about his international coaching career and his time in Australia facing players he had coached at Super Rugby level.
05 Mar 3:05 2021
8:12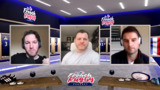 Fabien's Faux Pas & Mr Greig | Greig
Benji and Johnnie are back to discuss what sanctions Fabien Galthie should face for breaching France's bubble, whether the French sports minister might intervene, the rearranged date for the Scotland game and the standard of French refereeing.
04 Mar 17:21 2021
35:01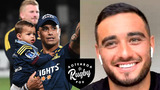 Picks For Rd2 Super Rugby Aotearoa Fixtures |
James Parson, Bryn Hall and Ross Karl make their picks for the second round of fixtures in the New Zealand based Super Rugby Competition.
04 Mar 3:46 2021
3:11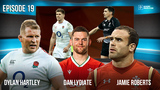 Offload Episode 19 | Dan Lydiate
Christina, Dylan and Jamie are joined by Welsh and British & Irish Lion back-row Dan Lydiate this week to review all the Guinness Six Nations action, including the controversial match between Wales and England v Cardiff.
03 Mar 15:50 2021
52:04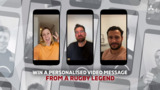 Mitsubishi Motor-Vation Launch Video
Win a personalised messaged from an England or Scotland rugby legend!
03 Mar 13:42 2021
1:50
Stats and Snapshots Episode 2 - The XV
Rob Vickerman gives his analysis of Round 2 of the Guinness Six Nations for The XV.
02 Mar 13:33 2021
2:14
The Breakdown 2021 | Episode 3
The crew from Sky Sport NZ's The Breakdown analyse all the action from round one of Super Rugby Aotearoa and look ahead to round two with the Chiefs playing their first match against the Highlanders in Hamilton.
01 Mar 19:28 2021
52:05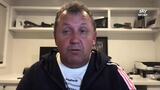 All Blacks head coach Ian Foster interview on
Ian Foster speaks to the Breakdown panel.
01 Mar 17:11 2021
12:48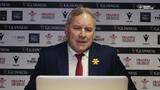 Wales rugby coach Wayne Pivac on Triple Crown,
Wayne Pivac speaks after Wales win the Triple Crown in the Six Nations.
28 Feb 11:50 2021
11:37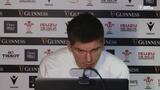 Owen Farrell Press Conference | Wales vs England
Owen Farrell speaks to the media after England's loss to Wales in the 2021 Six Nations.
27 Feb 22:20 2021
8:01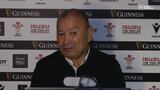 Eddie Jones Press Conference | Wales vs England
Eddie Jones speaks to the media after England's loss to Wales in the Six Nations.
27 Feb 22:20 2021
8:01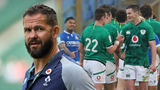 "I thought we were outstanding" Sexton and Farrell
Ireland captain Jonathan Sexton and head coach Andy Farrell spoke to the press after their side's 10-48 win against Italy in Rome.
27 Feb 20:10 2021
16:32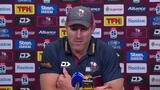 Reds v Rebels | Post Match Press Conference
Reds head coach Brad Thorn and captain James O'Connor - post-match Rebels
27 Feb 12:50 2021
18:20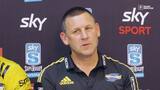 Hurricanes v Blues | Press Conferences | Super
Ardie Savea and Jason Holland of the Hurricanes and Leon Macdonald of the Blues speak to media after their round one match of Super Rugby Aotearoa.
27 Feb 10:45 2021
12:53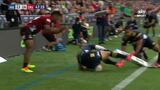 Highlanders vs Crusaders | Round 1 | Rugby
Short Highlights from the first round of Super Rugby Aotearoa between Highlanders and the Crusaders.
26 Feb 15:14 2021
4:12
Goal line drop outs, Hurricanes halfbacks and who
Ross Karl is joined by Bryn Hall and James Parsons to look ahead to season 2021 of Super Rugby Aotearoa which kicks off this weekend.
23 Feb 3:54 2021
66:05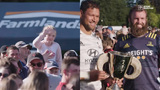 What the Farmlands Cup means to Temuka |
Joey Wheeler and Izzy Dagg of Sky Sports NZ travel to the small New Zealand town of Temuka which hosts the Farmlands Cup each year. the match is a preseason clash between the Crusaders and Highlanders, drawing a passionate crowd of locals.
22 Feb 20:57 2021
3:15
Super Rugby 2021 Preview | The Breakdown |
Jeff Wilson and the team from Sky Sport NZ's The Breakdown present their first show of 2021 from the location of the match which kicks the competition off between the Highlanders and Crusaders later this week.
22 Feb 19:35 2021
57:01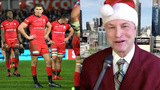 Rugby Wrap Up | Episode 28
Rugby Wrap Up | Episode 28
20 Feb 5:14 2021
29:09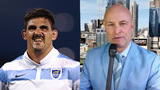 Rugby Wrap Up | Episode 27
Rugby Wrap Up | Episode 27
20 Feb 4:54 2021
28:29
Dan McKellar and Allan Alaalatoa after win over
Brumbies coach and captain speak to media after their round one Super Rugby AU win over the Western Force in Perth
19 Feb 23:33 2021
6:29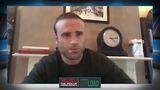 Who were the best players in round 2
Jamie Roberts and Ryan Wilson pick their Isuzu unsung heroes of the week.
18 Feb 15:24 2021
2:29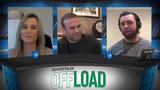 RugbyPass OFFLOAD | Episode 17 | Wales on
After another cracking weekend of Six Nations action, Christina is joined by Jamie Roberts and Ryan Wilson to review all the action. We cover the Wales v Scotland game and get the lads reaction to another Welsh win against 14 men
17 Feb 15:41 2021
48:20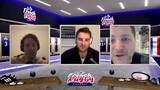 Le French Rugby Podcast - The Scottish Takeover
The Le French rugby podcast joined up this week to talk all things Six Nations, looking at France's dominance in the tournament and Scotland's high-flying start.
16 Feb 14:35 2021
71:21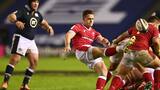 Wayne Pivac on 'superstar' Louis Rees-Zammit & England
Wales rugby coach Wayne Pivac was quick to praise young 20-year-old Welsh superstar Louis Rees-Zammit in the aftermath of their narrow win over Scotland in the Six Nations.
15 Feb 18:02 2021
9:03

Six Nations Isuzu Player of the Round
RugbyPass Offload name their player of the round in association with ISUZU!
15 Feb 17:53 2021
2:15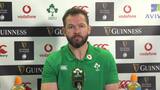 Andy Farrell on second loss in a row
Andy Farrell faces the media after his side's second loss in a row in the Six Nations this year.
15 Feb 12:12 2021
9:37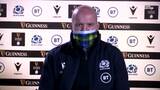 Gregor Townsend and Stuart Hogg on Wales loss
Stuart Hogg holds a press conference following Scotland's very narrow defeat to Wales at Murrayfield in the Six Nations clash. Gregor Townsend's team were looking to build on last week's historic Twickenham victory over England.
14 Feb 12:27 2021
14:20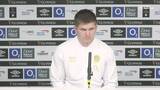 Owen Farrell honest about England rugby title chances
Owen Farrell gives his honest opinion about England's performance in the Six Nations after their win against Italy.
13 Feb 21:28 2021
10:51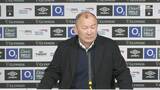 Eddie Jones on strong England rugby showing, title
Eddie Jones faces the media after England's strong win over Italy in the Six Nations.
13 Feb 20:44 2021
8:20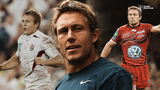 Jonny Wilkinson on the future of rugby, handling
Vitality Ambassador Jonny Wilkinson, sat down with Jim Hamilton to discuss his transition from the game, social media, dropping the former player tag and who he is eyeing up as Lions no.10 this Summer.
13 Feb 12:10 2021
21:44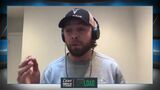 Billy Vunipola's fitness, Farrell's form and the worst
The Offload crew discuss whether or not Billy Vunipola is fully fit, whether Owen Farrell should be dropped and recent comments from Clive Woodward and Lawrence Dallaglio.
12 Feb 12:13 2021
8:22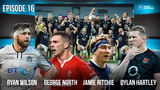 Calcutta Cup and George North v Jamie
We're back to review Scotland's historic Calcutta Cup win with Ryan Wilson, George North, Jamie Ritchie and Dylan Hartley.
11 Feb 19:08 2021
38:53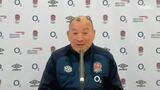 Eddie Jones on non-selections of Ollie Lawrence and
Eddie Jones press conference as England prepare to take on Italy in the Six Nations. England are looking to bounce back after their opening game defeat to Scotland.
11 Feb 14:02 2021
10:10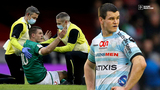 Jonathan Sexton press conference | Six Nations 2021
Ireland captain Jonathan Sexton admits he is 'shocked' by concussion comments from former French doctor.
10 Feb 17:34 2021
10:21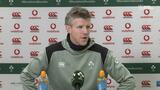 Simon Easterby on Ireland preparation for France |
Ireland defence coach Simon Easterby believes Ireland are in a 'good place' before their Six Nations clash with France.
10 Feb 13:13 2021
13:30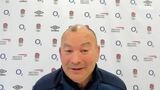 Eddie Jones takes blame for England rugby Six
England Rugby's head coach Eddie Jones reflects on his team's loss to Scotland in the Six Nations on Saturday. He said he "takes responsibility" for the performance but once on the field "players make all the decisions". He insists his team are now
09 Feb 19:23 2021
7:08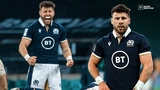 Ali Price reflects on England victory and looks
Scotland scrum-half Ali Price reflects on his side's win at Twickenham and looks ahead to this weekend's game against Wales.
09 Feb 13:06 2021
13:14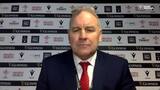 Wayne Pivac outlines mounting injuries for Wales as
Wales Rugby Head Coach Wayne Pivac reacts to his side's 21-16 victory of Ireland. Louis Rees-Zammit scored a try on his Guinness Six Nations debut as Wales held off 14-man Ireland to win 21-16 at the Principality Stadium.
09 Feb 12:36 2021
8:28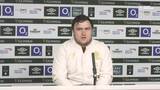 Jamie George full of praise for Scotland rugby
England front row gives his reaction to the Guinness Six Nations match between England and Scotland.
08 Feb 16:50 2021
9:16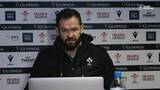 Andy Farrell on loss to Wales | Six
Ireland coach Andy Farrell gives his instant reaction to his side's loss over Wales in the Guinness Six Nations.
08 Feb 10:06 2021
9:02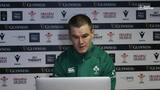 Johnny Sexton on narrow Six Nations loss to
Johnny Sexton gives his reaction to Ireland's narrow loss to Wales in the Guinness Six Nations.
07 Feb 21:22 2021
8:13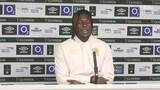 Maro Itoje honest on England loss to Scotland
Maro Itoje gives his instant reaction to England rugby and their loss to Scotland in the Guinness Six Nations 2021
07 Feb 10:44 2021
5:34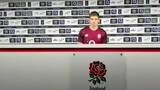 Eddie Jones and Owen Farrell Press Conference |
Post-match press conferences with England head coach Eddie Jones and captain Owen Farrell following their 11-6 loss to Scotland in their Six Nations opener at Twickenham.
06 Feb 21:18 2021
10:00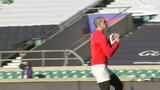 England rugby train in Twickenham in final preparations
The England rugby team train at Twickenham a day before their opening Six Nations clash with Scotland.
05 Feb 14:38 2021
11:51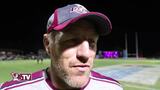 Brad Thorn Interview - post-match Reds v Tahs
05 Feb 12:58 2021
5:48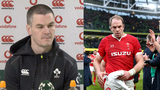 Jonathan Sexton speaks to the press ahead of
Irish captain Jonathan Sexton speaks to the press ahead of his side's clash against Wales at the Principality Stadium in the opening round of the 2021 Guinness Six Nations
05 Feb 12:40 2021
12:11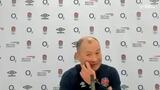 Eddie Jones questions whether Scotland can handle pressure
Summary: Eddie Jones press conference as England prepare to take on Scotland for the Calcutta Cup, which is both teams' opening game of the Six Nations.
04 Feb 17:16 2021
9:03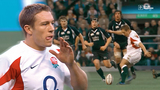 RugbyPass All Access | Jonny Wilkinson and Gregor
England World Cup winner Jonny Wilkinson joined Scotland head coach and former International Gregor Townsend on All Access to reflect on some of their most iconic appearances in the Calcutta Cup.
04 Feb 16:44 2021
11:02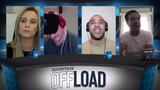 Ice Baths, Six Nations & New York with
Simon Zebo, Dylan Hartley and Christina Mahon welcome formerEngland international and current Rugby United New York fullback, Ben Foden, to The Offload He chats, New York, Saints & Rugby World Cup memories. We also talk ice baths, the Six Nations & t
04 Feb 11:22 2021
53:10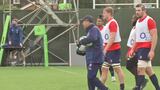 England rugby in training ahead of Scotland in
England's Rugby Union team train ahead of their upcoming Six Nations match against Scotland.
03 Feb 21:23 2021
5:58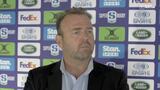 Excitement as Super Rugby Australia is launched
Rugby Australia CEO Andy Marinos, NSW Waratahs captain Jake Gordon and Stan Sport commentator Allana Ferguson have spoken at the Super Rugby AU launch event held at Taronga Zoo in Sydney.
03 Feb 10:35 2021
11:47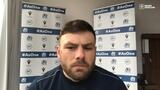 Rory Sutherland previews Scotland's Six Nations campaign
Scotland prop Rory Sutherland previews his side's Six Nations opener against England at Twickenham.
02 Feb 12:49 2021
4:17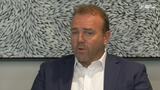 New Australia rugby CEO Andy Marinos on Trans-Tasman
New Rugby Australia Chief Executive outlines his vision for rugby in Australia as he takes over on his first day in the new role.
01 Feb 9:59 2021
11:37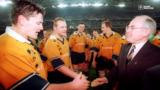 Should the Wallabies wear Yellow or gold?
Australian rugby legends discuss whether the Wallabies should wear yellow or gold.
31 Jan 8:58 2021
8:19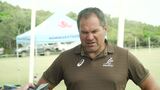 Wallabies coach Dave Rennie media briefing
30 Jan 8:22 2021
6:32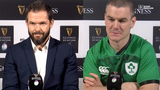 Andy Farrell and Jonathan Sexton press conference |
Ireland head coach Andy Farrell and captain Jonathan Sexton spoke to the media at the launch of the 2021 Guinness Six nations.
28 Jan 12:14 2021
12:24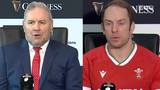 Alun Wyn Jones and Wayne Pivac press conference
Wales captain Alun Wyn Jones and coach Wayne Pivac spoke to the press at the launch of the 2021 Guinness Six Nations.
28 Jan 11:34 2021
9:26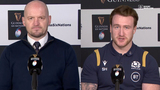 Stuart Hogg and Gregor Townsend pre Six Nations
Scotland captain Stuart Hogg and head coach Gregor Townsend spoke to the press at the launch of the 2021 Guinness Six Nations.
28 Jan 11:24 2021
16:39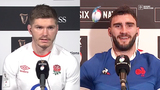 England & France Pre Six Nations press conference
England captain Owen Farrell, France coach Fabien Galthie and Captain Charles Ollivon spoke to the media at the launch of the 2021 Guinness Six Nations.
28 Jan 11:12 2021
10:51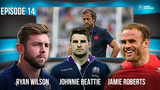 RugbyPass OFFLOAD | Episode 14 | Mr. Nice,
Ryan Wilson and Jamie Roberts are joined on the panel this week by former Scotland international and Francophile Johnnie Beattie to preview the upcoming Six Nations squads. The lads discuss the Lions tour, Fabian Galthie and another Tourist XV pick.
27 Jan 17:01 2021
49:49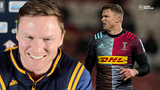 Chris Ashton first interview with Worcester
Chris Ashton reveals the reasons behind his decision to leave Harlequins and join Worcester.
27 Jan 11:20 2021
19:52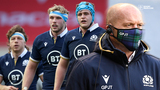 Gregor Townsend Scotland press conference | RugbyPass
Scotland head coach Gregor Townsend speaks after naming his 35-man Six Nations squad.
23 Jan 10:57 2021
21:37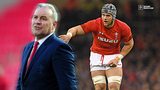 Wayne Pivac Wales press conference | RugbyPass
Wayne Pivac has revealed he was blocked from selecting Rhys Priestland for Wales' Guinness Six Nations squad. Head coach Pivac asked his Welsh Rugby Union (WRU) bosses for special dispensation to select Bath fly-half Rhys Priestland.
23 Jan 10:57 2021
15:48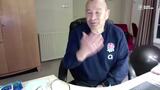 Eddie Jones England press conference | RugbyPass
Eddie Jones spoke to the media after revealing his 28 man squad for the upcoming Six Nations.
23 Jan 10:27 2021
6:50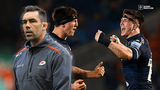 Sale's new boss Alex Sanderson | All Access
Former Saracens head coach and new Sale Boss Alex Sanderson, joins Jim Hamilton to discuss his recent move and the motivations behind it. He discusses what separates good teams from great, and the rise of South African talent in the Premiership.
21 Jan 17:04 2021
17:00
RugbyPass OFFLOAD | Episode 13 | Mike Brown
With very little rugby this week, Mike Brown joins Christina and Jamie to chat through his career ups and downs.
20 Jan 17:48 2021
42:11
RugbyPass OFFLOAD | Episode 12 | Refs Call
We're back for 2021 and Zeebs, Ryan and Christina are joined by former professional referee JP Doyle to talk through all the latest news and happenings in the world of rugby. The guys chat Christmas celebrations and crazy scenes in the Pro D2.
13 Jan 17:22 2021
48:57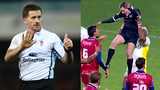 JP Doyle reacts to referee being lifted up
JP Doyle joins the Offload crew and gives his reaction to the incident and what he would have done if he was in the ref's shoes that day.
13 Jan 14:05 2021
9:58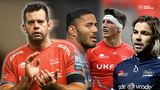 Josh Beaumont | All Access
Sale's Josh Beaumont sat down with big Jim to discuss his return from injury, Sale's impressive squad, Steve Diamond's replacement and doing rehab with Manu Tuilagi.
08 Jan 16:11 2021
18:40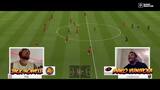 Goodbye 2020 | RugbyPass highlights
A montage of our craziest year in memory.
31 Dec 17:18 2020
5:03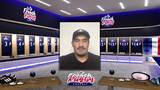 Jerome Kaino - Why Antoine Dupont is the
All Black legend and Toulouse back row Jerome Kaino on why he believes French scrum half Antoine Dupont is the best 9 in the World, beating Aaron Smith!
23 Dec 18:23 2020
2:25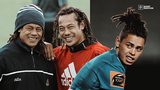 Jacob Umaga | All Access
Wasps fly-half Jacob Umaga, sat down with Jim Hamilton to discuss his family name, life in England camp and rugby in New Zealand.
23 Dec 13:16 2020
16:58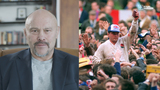 In Conversation With Brian Moore
Brian Moore sat down with Jim Hamilton to discuss player wages, the state of the game and the pressures of social media.
23 Dec 10:58 2020
11:48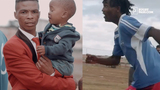 "Rugby keeps us away from doing drugs" |
Jim Hamilton travelled to South Africa to learn more about the culture of rugby there. He visited multiple townships where the sport is helping keep young children out of gangs and trouble.
22 Dec 14:28 2020
9:17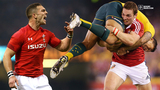 Is George North getting back to his 2013
Shane Williams and Tom Shanklin discuss George North's recent good form.
22 Dec 13:07 2020
4:49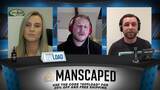 Why Nigel Owens is such a special rugby
RugbyPass Offload go in detail looking at why rugby referee Nigel Owens, who is retiring this year, is so special in the sport.
21 Dec 9:48 2020
7:14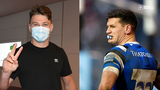 What is life like in Japan for a
Freddie Burns discusses his recent move to Japan.
18 Dec 13:54 2020
8:37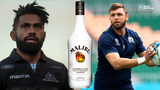 Ryan Wilson retells an epic Christmas story to
Ryan Wilson retells an epic Christmas story starring Fijian Niko Matawalu and a bottle of Malibu.
17 Dec 15:47 2020
7:10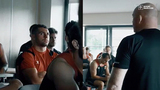 Head coach goes through a player in post
Bernard Jackman makes an example out of one of his players for poor work rate in 'The Dragons lair'.
17 Dec 15:15 2020
2:19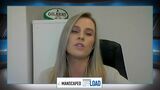 How Rugby players feel about the effects of
Dylan Hartley openly speaks about how he and other rugby players feel about the recent news about concussion and it's long term effects on rugby players.
17 Dec 9:43 2020
8:12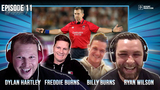 RugbyPass OFFLOAD | Episode 11 | The Burns
The guys catch up with Billy and Freddie Burns and discuss the hot topics of the week, such as concussion and Nigel Owen's retirement.
16 Dec 16:37 2020
49:59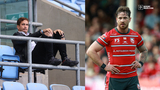 Why did Danny Cipriani leave Gloucester?
George Skivington spoke to the media about fly-half and former Premiership player of the year Danny Cipriani, leaving the club.
16 Dec 15:16 2020
6:59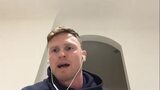 Does Chris Ashton regret leaving England?
RugbyPass spoke to Chris Ashton on our All Access show with Jim Hamilton. Does the Harlequins winger regret leaving the England set-up last year?
16 Dec 14:25 2020
3:36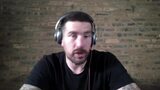 Does Chris Ashton think English rugby is boring?
RugbyPass spoke to Chris Ashton to discuss the claims that the brand of rugby that England rugby is boring?
16 Dec 14:04 2020
3:21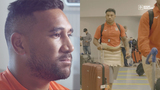 Tongan Internationals often pay to play for their
Tonga players often pay for their flights and accommodation while playing for their country. A situation specific to the Pacific Islands.
15 Dec 13:28 2020
2:52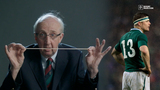 What happens inside the brain during a concussion
A group of doctors explain what happens inside the brain of a rugby player when he/she gets concussed.
15 Dec 11:20 2020
5:00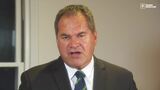 Australia coach Dave Rennie reactions to 2023 Rugby
Australia rugby coach Dave Rennie gives his reaction to the 2023 Rugby World Cup draw in France. The Wallabies face both Wales and Fiji in Pool C.
15 Dec 10:05 2020
3:02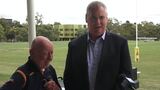 Emotional moment Brumbies kit man is recognised for
A belovedBrumbies club legend Garry 'Quinzo' Quinlivan has been recognised by Rugby Australia with the 2020 Nick Farr-Jones Spirit of Rugby Award for his work in the game. It's emotional!
14 Dec 16:24 2020
5:00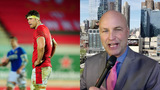 Rugby Wrap Up | French Folly, Puma Apologies,
12 Dec 4:26 2020
29:23
Rugby Wrap Up | French Folly, Puma Apologies,
12 Dec 3:31 2020
0:00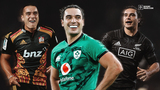 James Lowe's journey from Maori All Blacks to
James Lowe joined the RugbyPass Offload crew to discuss his journey from Super rugby to becoming an Irish International
11 Dec 11:35 2020
20:26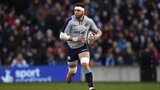 Ryan Wilson responds to claims that Scotland rugby
Scotland Star Ryan Wilson responds to the claims made by Eddie O'Sullivan that the Scotland Rugby team is 'delusional' for thinking they are better than he claims they are.
10 Dec 16:00 2020
4:56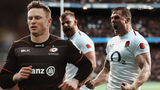 Chris Ashton | All Access
Jim Hamilton is joined by former England winger, Chris Ashton on this week's episode of All Access.
10 Dec 15:23 2020
22:55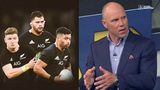 The All Blacks Top Priority For Next Year
The Breakdown panel discuss the latest Healthspan Elite Fan's Voice poll on what is the All Blacks highest priority for next year and Tabai Matson breaks down what he saw in the Tri-Nations.
09 Dec 20:24 2020
8:20
RugbyPass OFFLOAD | Episode 10 | Irish Kiwi
Ireland & Leinster wing James Lowe joins Christina Mahon, Ryan Wilson and Simon Zebo on RugbyPass Offload.
09 Dec 15:38 2020
51:14
12 Jul 6:49 2020
This Damian McKenzie schoolboy highlight reel shows that he ticked every box as a 10 prospect