Back
By Owain Jones
The Borthwick era begins and a nation expects
England expects. There is a semblance of truth in that statement. The game's richest union should always be amongst the favourites for the Six Nations, but realistically, the expectation has been checked by two years of underachievement in the fabled tournament.
Just four wins in ten out of their last two campaigns, and a headline-making coaching change, with Eddie Jones hot-footing it into a taxi outside Twickenham without a backwards glance, has left his protégé, Steve Borthwick in the enviable position of England being outsiders to lift some silverware.
Why? Because Ireland and France occupy the top two spots in the World Rankings for the first time ever going into the venerable Championship and this will please the camp no end.
Changes are subtle but noticeable. Gone is the much-derided 'finishers' label on the teamsheet, and back comes the traditional 'replacements' tag. Out is the focus solely on the World Cup and in is laser-like focus on the next game.
Borthwick is slowly unpicking the aspects of his mentor's regime he didn't take to. The tone is humble, the voice earnest with a soft Cumbrian lilt, and. the watchword, 'excitement'. Borthwick doesn't possess the edge and chutzpah his old mucker Eddie Jones often displayed when jousting with assembled media, but he is bringing an honesty that is disarming, and patently from the heart.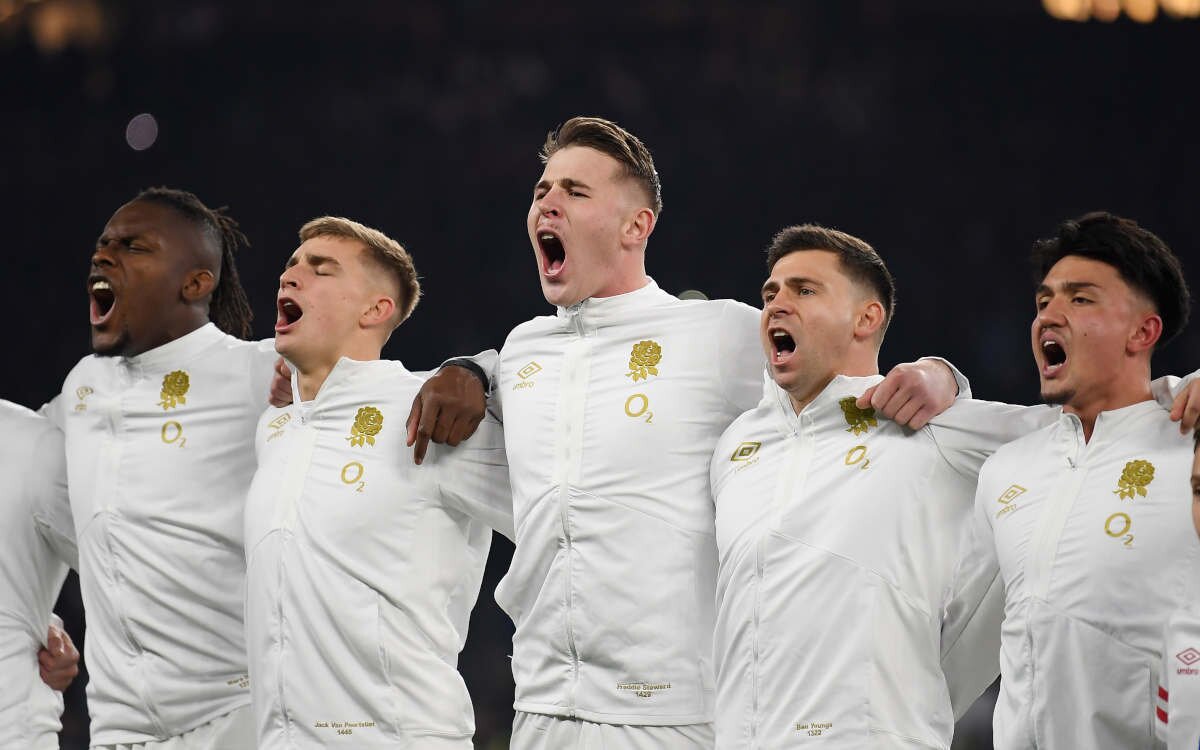 While players inside the camp have largely thanked the acerbic Australian for his input over 81 Tests in seven years, privately they may feel more at peace, less on edge. Headline after headline, goading the opposition and throwing out grenades was not exactly helping their cause. At times they must have felt like Jones was indulging in 'How to Lose Friends and Alienate people', with his missives about Wales being a 'little shitty place' and referring to the 'scummy Irish'. It was said in jest, privately, but his loose lips, picked up on the mean streets of Sydney, found him constantly in hot-water. It was the quip last summer about the public school system not preparing his players by giving them a 'closeted life' in which everything is done for them that really saw attitudes harden with the Twickenham-set and his exit hastened.
Jones' wild, often befuddling selections left pundits and rugby clubs scratching their heads in disbelief, Borthwick has picked on merit, not reputation
Not a natural showman, Borthwick has patently worked on his image – and we're in 2023, folks, the head coach of the world's biggest rugby market cannot slide into the shadows every time a camera or microphone is pointed in his direction. He has improved his delivery and diction to set out clear uplifting messaging to a supporter-base that wore grimaces more than smiles in 2022. Indeed, the fans ended the year watching the England team outplayed and outmuscled by South Africa. A chorus of boos left the hierarchy in TW2 in no uncertain terms that mutiny was in the air.
In perhaps the most emphatic message that Borthwick is calling the shots, he has dropped Manu Tuilagi. Tuilagi, so often England's totem for the past decade. He cannot even claim a place on the bench, with the in-form Ollie Lawrence keeping the pine warm, ready to replace Joe Marchant. Jonny Hill, another Jones favourite in recent years has also been deemed expendable. Jones' wild, often befuddling selections left pundits and rugby clubs scratching their heads in disbelief, Borthwick has picked on merit, not reputation, on club form, not what they've achieved in an England shirt. His backline has an average age of under 25, there is no stifling of youthful exuberance. "I want them to back themselves. You're picked because you see space and opportunity so when you see that, let's maximise it," he said.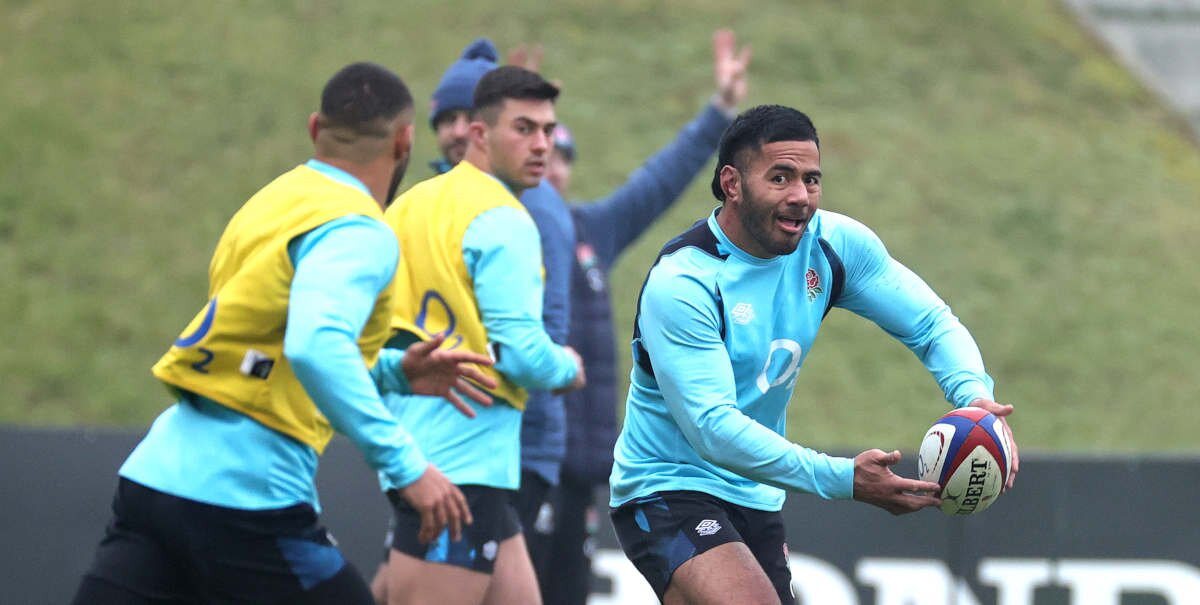 Max Malins, reported to have been left in tears by Jones' acerbic tongue, is back on the wing to add footballing dexterity, while debutant Ollie Hassell-Collins will add muscle and that magical left-foot step keep Kyle Steyn and Huw Jones honest in the outside channels. There's also a place on the bench for Ben Earl, who is parachuted back onto the bench to add dynamism.
Borthwick has inherited one head-scratcher from his mentor. The selection of Marcus Smith at 10 and Owen Farrell at 12, especially in the wake of Dan Kelly and Henry Slade's untimely injuries, will be scrutinised under the Twickenham lights, whether England emerge victorious or not.
One area England have to regain their traditional dominance is in the pack. There will have been shudders when reading the team-sheet, seeing South African names Pierre Schoeman and WP Nel
As a form guide, Borthwick can point to Scotland's recent success against England to further temper expectations. Gregor Townsend's men have eked out three wins and a draw out of the last five Calcutta Cups, which is scarcely believable when you think they hadn't won at Twickenham since 1983 before that famous 2017 win, but England will be ecstatic at any blood-curdling war cries from North of the border. Any fighting talk from Jamie Ritchie's Scotland team will be pounced upon as England will look to send their counterparts back home 'tae think again'.
One area England really have to regain their traditional dominance is in the pack. There will have been shudders when reading the team-sheet, seeing the names Pierre Schoeman and WP Nel, such was the dominance of the Springbok pack in November, but Borthwick will pride himself on his ability to fix the set-piece, and with Richard Cockerill, and his new Lieutenant, Kevin Sinfield, he will look to inspire add a bit of Tigers snarl to the engine room. Dan Cole watching on like a wise old master, ready to enter the fray if there is trouble up front. Borthwick also has Ben Youngs to add to his Leicester brains trust in the 23 and manage a game's final embers.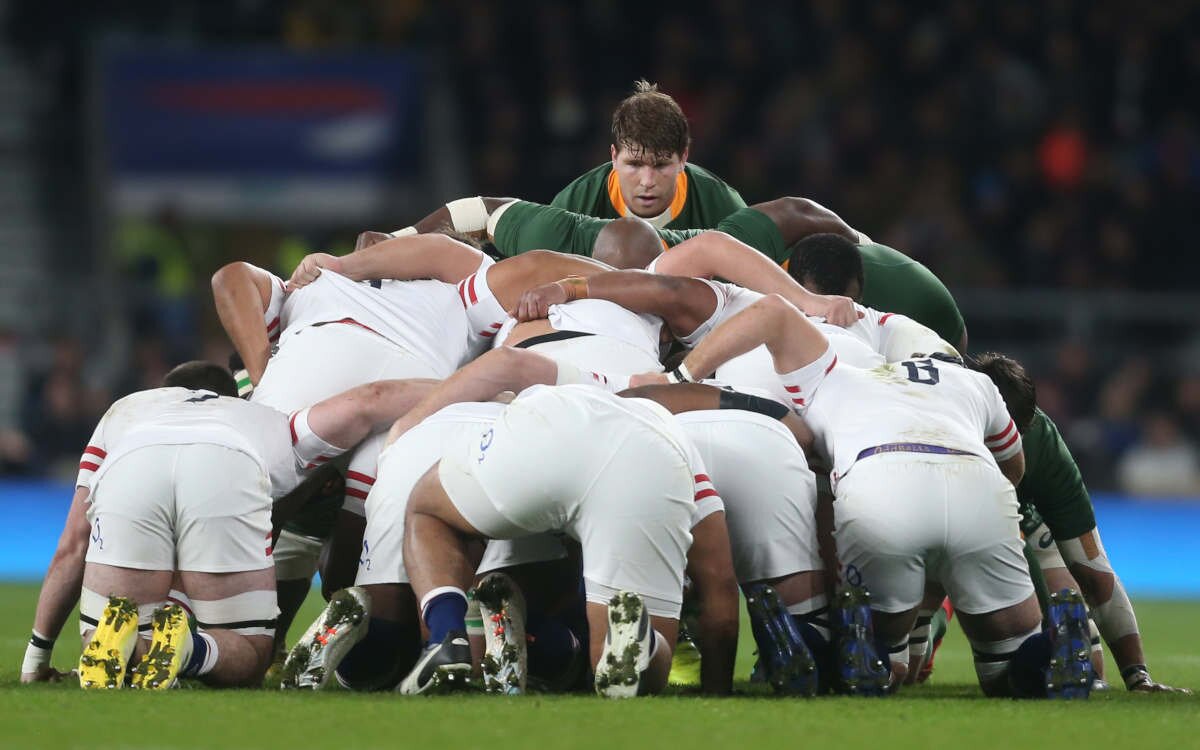 A pragmatist at heart, Borthwick knows now is not the time to start ripping up gameplans so simple messaging will be key – the arch planner, there is a Rugby World Cup starting in seven months and the under-fire Bill Sweeney will be privately saying his 'Hail Mary's', praying his appointment kickstarts a England renaissance.
With 11 clubs in the Premiership, it's perhaps unsurprising that 17 of his 23 selections come from Saracens, Leicester Tigers and Harlequins, with the influence of Nick Evans seen in the selection of Alex Dombrandt, Marcus Smith and Joe Marchant in the 8, 10, 13 shirts. Expect this England team to have flair allied to steel, when the opportunities arise.
Borthwick won't care about winning handsomely in early February. He won't care a jot if England hang on by a point with a Herculean defensive effort. All he cares about is victory and with Italy up next in Rome and a wounded Wales to come in Round 3, there is quiet hope that France will come to Twickenham in early March to find a buoyant HQ sniffing a Grand Slam. It could happen but whether it will, is up for debate.
The time for talking is over. The Borthwick era is up and running.