Back

By Jim Tucker
'If it's not Quade, it will be Bernard Foley'
Wallabies great Will Genia expects Eddie Jones to throw a world-class backline at the World Cup but it will take a surgeon's nerve to stitch it together just right.
Genia has offered RugbyPass a fascinating insight into how he thinks the master coach will put the jigsaw pieces together for this year's smash-and-grab mission.
How Quade Cooper fits the plan at flyhalf is a key debate but Jones will get to judge day by day when he joins the upcoming Wallabies camp.
Fullback is speculation central to how the Wallabies line up while Genia has specific ideas on the packing order in his own specialist position at No 9.
Genia was just a teenager of promise without a first-grade game to his name when Jones plucked him from the clouds for a Queensland Reds debut in Japan in late 2006.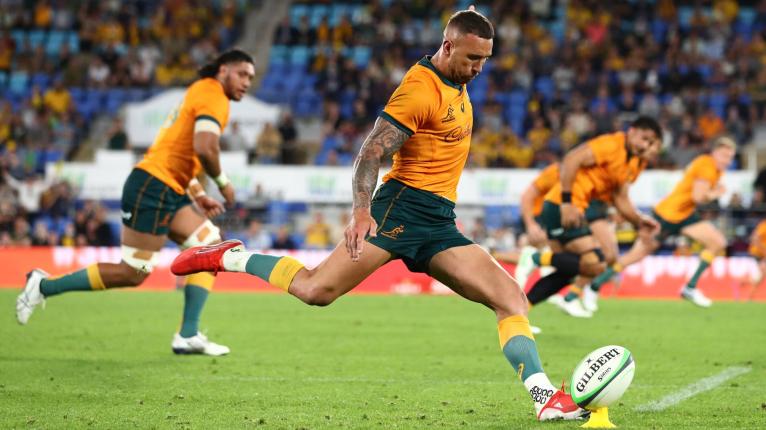 That was a typical sign of Jones' 20-20 vision when it comes to talent spotting. Genia went on to play at three World Cups and score the match-winning try in the 2011 Super Rugby final for the Queensland Reds.
Genia's first big call is that Cooper is ready to steer the Wallabies backline at 35 in France.
Genia was confident of that even before Cooper's positive outing for the Barbarians at Twickenham in May. Cooper's passing, some neat footwork on the short side before half-time, three little left-to-right jinks and the obligatory flick pass told a story.
"Quade's never been nervous about coming back from the Achilles tear because he's always known he's done the work," Genia said.
"He's one of the hardest working players I know. He would have got some confidence and rhythm from that Barbarians game and I really feel Eddie sees him as a big part of the picture for the Wallabies."
Jones is not going to put the steering wheel of the Wallabies in the hands of a novice, not with just five warm-up Tests before rugby's showpiece event.
Genia saw first-hand how hard Cooper was working on his fitness and leg strength for months as a squadmate with Hanazono Kintetsu Liners over the recent Japanese season.
Jones is not going to put the steering wheel of the Wallabies in the hands of a novice, not with just five warm-up Tests before rugby's showpiece event.
"If it's not Quade, it will be Bernard Foley at No 10 for the Wallabies to execute their game plan," Genia said.
Foley will turn 34 at the start of the World Cup. As with Cooper, you can't just click the fingers and find 70-plus Tests worth of experience like that in a novice alternative.
"Some judges regard Japan as a burial ground for Test careers. That's just not the case for those guys like Quade, Bernard, Samu Kerevi and Marika Koroibete, who have never dropped their standards of training or preparation," Genia said.
"They are always going to be capable and ready to perform at Test level. They know what it takes and the shape they have to be in.
"For those who head to Japan to wind back a career and are happy to perform at a lower level it's a different story."
Genia predicted Carter Gordon would be the third No 10 in Jones' squad after his standout season in Super Rugby Pacific for the Melbourne Rebels.
"I was really impressed with Carter's season. He's the young flyhalf who warrants selection but I see him as there for experience," Genia added.
Nothing is as clearcut at fullback for the Wallabies as Freddie Steward (England) or Hugo Keenan (Ireland) are for their nations.
The Wallabies will have to gamble on a No 15 who's not as adept off the boot as 1999 World Cup-winning maestro Matt Burke.
Instigating long-range tries with his footwork and vision and finishing them with his stay-involved work ethic has been a Wright feature for the ACT Brumbies this year. He has made a productive switch from wing to fullback.
Brumbies coach Steve Larkham backs Wright to be 2023's regular Test fullback, the position where he started his own Test career before moving to flyhalf.
"Continuity in the position certainly helps in your confidence as a player," Larkham said.
"I think we have seen a really good transformation of Tom. We probably saw a few errors last season but he's put really solid performances back-to-back this season at fullback.
"I can't say who is in Eddie's team. I think Tom's certainly shown enough to be right up there in the mix.
"There is a bit of talent in Australia, especially in the outside backs and the challenge for the national coach is to get the team (selection) right going into the Tests coming up and the World Cup. That's the hardest thing for Eddie, I think. It's making sure he gets the right players out there. He hasn't really got a lot of time to work with these guys or develop them. He's got to get the selection right."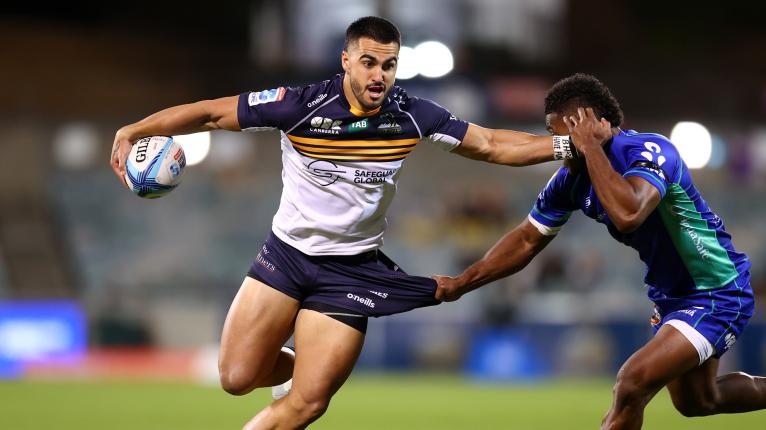 The shrewd Larkham makes a good point.
Should Jones select a back three with Wright at fullback and, say, Jordan Petaia and Mark Nawaqanitawase on the wings, he hasn't got a gun kicker of the ball amongst them.
Those wingers have great skills under the high ball but they are also from three different Super Rugby Pacific teams with no advanced chemistry.
As quick as Wright is, he is not an out-and-out speedster like Brumbies flyer Corey Toole, who has scored nine tries in a breakout rookie season since leaving the Aussie Sevens ranks.
In saying that, Jones' comments in re-signing media releases this year have been largely bland or adding incentive to keep working but on Wright re-signing until the end of 2025, he was positively glowing.
"Tom has the ability to be the world's best fullback. That's the challenge for him, how much more can he find?" Jones said.
Genia throws in a more left-field choice even though he has been impressed with Wright's transition to fullback at the Brumbies.
"I do like Jordie Petaia there at fullback. He's a big point-of-difference player and that's what the Wallabies need," Genia said.
"He's confident and dominant in the air. He's got more confidence in his body and he's developed his kicking.
"Since I played with Jordie at the 2019 World Cup in Japan, I've been saying he's going to be one of the best players in the world. I believe that and Eddie has that call to make."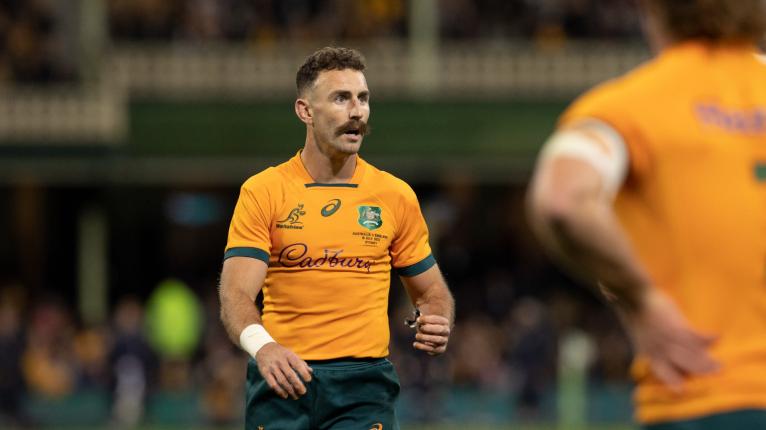 At halfback, the Wallabies have riches with the combative Nic White offering experience, Tate McDermott having the most flair and Ryan Lonergan serving the best pass.
"Tate has the highest ceiling out of all the halfbacks. His pass has improved and he's the running halfback you must have at a World Cup. 'Whitey' has the experience and I know Eddie rates Lonergan," Genia said.
"I really like Lonergan's natural instincts as a footy player. That quick tap penalty at the start of the season where he cross-kicked for the try to Andy Muirhead against NSW is what I'm talking about.
"He sees a game in its entirety, not just pass-ruck, pass-next ruck. He's got an excellent pass too."
Rugby fans will find out soon enough with Jones set to announce his next Wallabies training squad next week.