Back

By Graham Simmons
Graham Simmons: 'Scotland were the revelation of the opening weekend'
A question for you. What is it that links the Second World War, the 2019 General Election and a Christmas game of gin rummy with the kids? You've no idea? I'll tell you. It's the interminable and inevitable debate about whether each was won by the winners or lost by the losers.
So, did the Allies defeat the Nazis or did Hitler's hubris seal his fate; namely, invading the Soviet Union and declaring war on the United States of America within six months of 1941? Was the United Kingdom in 2019 seduced by the snake oil of Johnson or repulsed by the socialist spectre of Corbyn? And, much more importantly than either of the above, had I hung onto the Queen of Spades last Christmas Eve instead of tossing it rashly onto the pile, would I have spared myself a five point beating and twelve days of trash talk from The Daughter? It's fine margins.
You're reminded of all this as you dissect an utterly compelling opening weekend of the 2023 Six Nations; namely, did Ireland, Scotland and France win their opening games or did Wales, England and Italy lose them? A bit of both? Well, yes, to a greater or lesser degree.
And as much as we might prefer to be debating Ollie Hassell-Collins' Cross of St George nail varnish, or Donncha O'Callaghan's green socks and laces or Ben White's salmon pink booties – the Six Nations always provides colour in one form or another – this is unquestionably the more relevant discussion as the symphony moves onto its Second Movement. Did the winners win on the opening weekend or did the losers lose?
Let's start in Rome where the Italian for 'coroner' is 'medico legale' and the only possible verdict that could've been reached after the inquest into the national team's opening game against the French is 'morte per disavventura'. Credit the the invention but the three tries they shipped in the opening twenty-five minutes could very easily have been five; cast- iron proof that without execution, ambition is useless.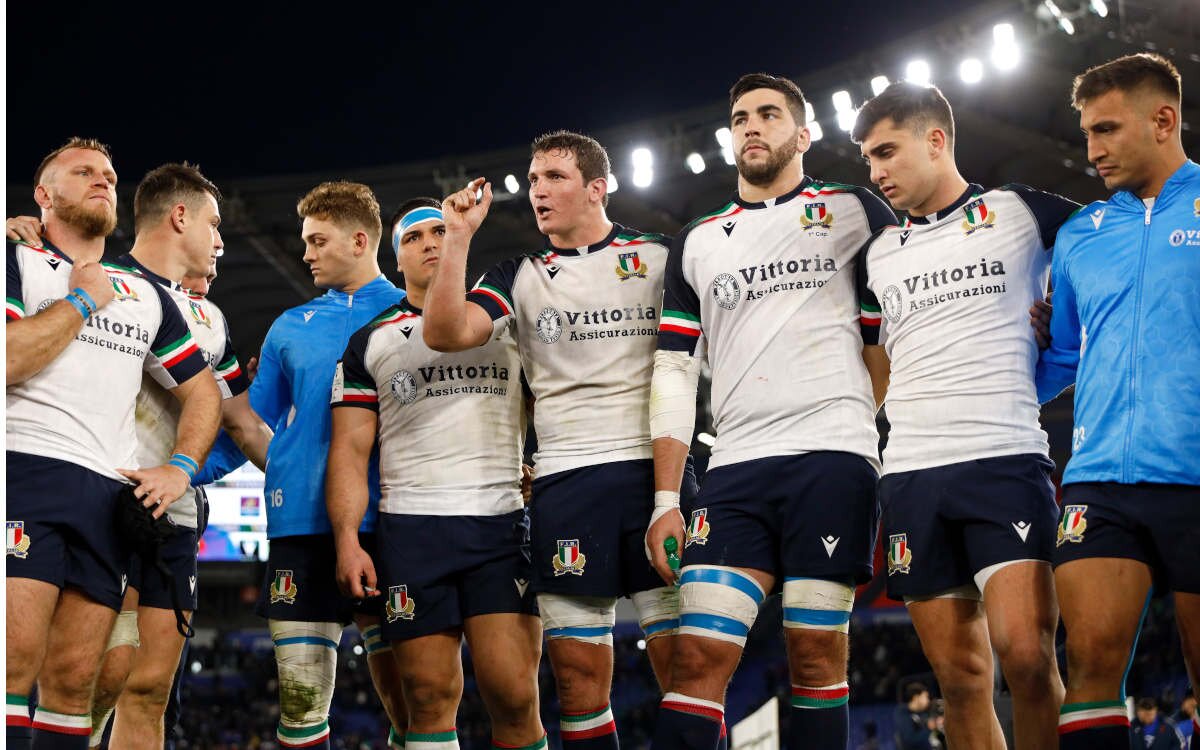 Schoolboy handling errors, dumb penalties, a calamitous kicking game and a fatally narrow defensive line gifted France nineteen points and hard as the defending champions tried to repay the Italian hospitality – 18 penalties and a sin-bin that gave the Azzurri any number of scores and opportunities – that chaotic opening quarter lost Italy a game they'd otherwise have famously won.
Wales likewise. Excuse the language, but what the buggery bollocks were they doing in the first half? You do not – repeat, you do not – give this Irish team easy entries into your 22. It's the equivalent of inviting in the double glazing salesman, offering him a seat on your sofa and serving him a cup of tea and a slice of fruit cake.
Missed touches, umpteen compound penalties, diffident defence and forcing passes that just weren't on meant that Wales shipped twenty- seven points in even time. And, much like the French, as hard as the Irish tried to repay the favour – 11 penalties in the remaining 50 minutes – there was no way back; the drawn second half not so much a consolation for Wales but a glaring indictment of how much they'd given away in the first.
England came into the game cocked and loaded but, far too often, shot themselves clean through both feet.
England, again, will have been steering clear of their razor blades on Sunday morning. 71% territory? 57% possession? An eight-point lead ten minutes in the second half? Yes, well, if you miss thirty tackles, kick woefully to a side who have the ambition and the ability to counter- attack from anywhere and, once you've established an eight-point lead ten minutes into the second half, drop the restart and gift the opposition an immediate converted response, then you're your own worst enemy. England came into the game cocked and loaded but, far too often, shot themselves clean through both feet.
Look, let's qualify this for a moment, not least because four, away, bonus-point wins take some gainsaying. France were resilient and have developed a champion's happy habit of winning ugly or, at least, of shading their darker games; Australia and South Africa in November and now Italy in February. There are days when you have to grind it out despite yourself and the bench – again – were the trump cards. If Matthieu Jalibert knocks any louder on Fabien Galthie's front door, he's going to take the damn thing clean off its hinges.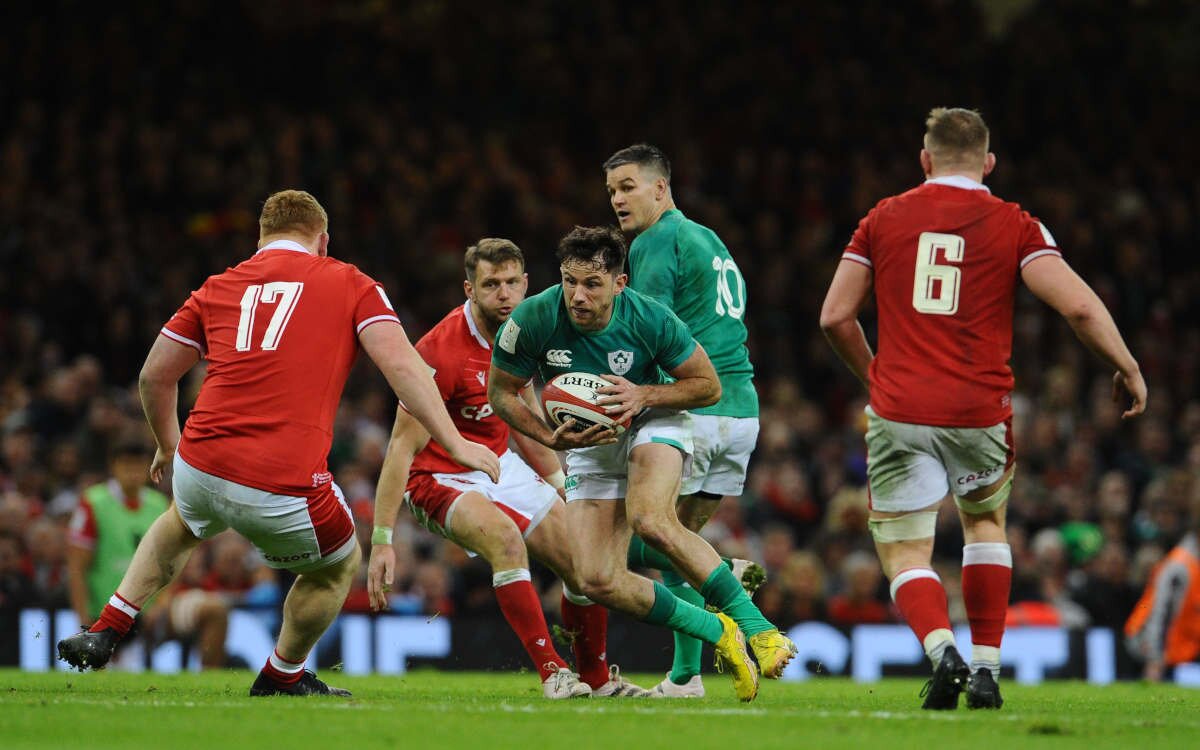 Ireland were – Ireland are – as as ruthless as a rat-catcher. Give them an inch and they'll take five miles and as much as Wales gifted-wrapped the first forty minutes in Cardiff, there were defensive plays in that first half from Keenan, Ringrose and Porter that were just world-class. Does Hugo Keenan ever make a mistake? Has Caelen Doris ever had an average eighty minutes? Gary O'Ringrose? It's not just the number on his back that starting to bear comparison. Frankly, you could cheerfully lick the entire Irish team right now. They resemble New Zealand in their absolute pomp and, let's not mince words, the Slam is theirs for the taking.
Scotland, though, were the revelation of the opening weekend, not least their defence which was a masterclass of emotional intelligence and intensity. Their forwards made 141/146 tackles: Matt Fagerson made 26 on his own. But their attacking ambition – and, more importantly, their execution – wasn't just aesthetically fabulous but a tactical masterstroke against a team whose defensive system was just eleven days old.
Duhan van der Merwe's first score is the one that's got everyone drooling and with good reason. It was a tornado of a try, assuming a twister had that much footwork, raw speed, balance and physical power
Duhan van der Merwe's first score is the one that's got everyone drooling and with good reason. It was a tornado of a try, assuming a twister had that much footwork, raw speed, balance, physical power and presence of mind to flip the ball from one hand to the other in the blink of an eye to fend off a flailing Dombrandt. It was Lomu with knobs on and, what's more, with his right shoelace undone. Imagine what he could do if he tied both his boots properly.
But it was his second, game-clinching score that was the real hallmark of Scotland's ambition and excellence; another hapless England hoof that was swept from the West Stand to the East Stand, back to the West Stand and back again to the East where DvdM crashed over in the corner to seal the deal in the 74th minute; 48 seconds where 14 passes took the ball through five phases and where every single pass was bang on the button, not least Fraser Brown's sublime miss ball to Richie Gray, Richie Gray's split-second pass to Matt Fagerson and Matt Fagerson's instinctive decision to give van der Merwe the early ball to step and then smash through a ragged English defence. It was drop- your-popcorn stuff.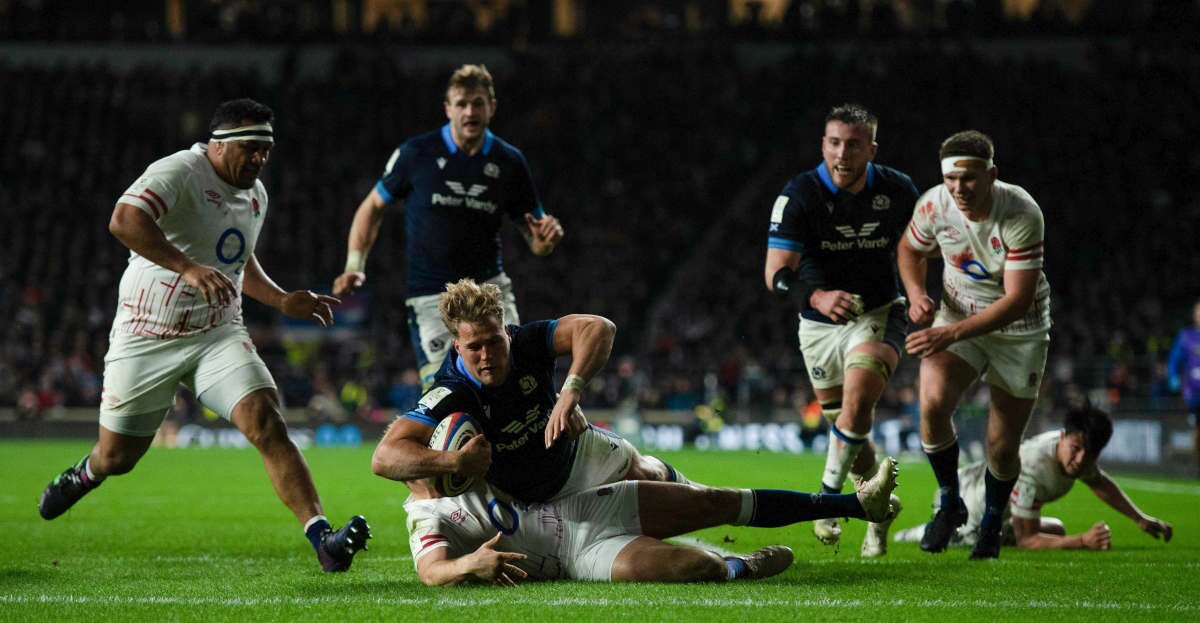 But, a week on, what now makes this Six Nations even more compelling is this. Can Scotland back it up in Edinburgh against Wales or will they – yet again – follow the heroic with the hum-drum? Alternatively, can Wales regroup – 'they're easy fixes' says Warren Gatland – and get the Red Wagon up and running? And, while we're there, to what extent does the Welsh selection have to trust to the future and bid a fond farewell to its past?
There's more. Can Italy marry their stunning creativity to some measure of composure and make the Six Nations a tournament of half a dozen serious contenders? Let's not forget, they still have two home games up their sleeve and Twickenham and Murrayfield will hold no fears; on current form, the game in Scotland looks to be odds on a 57-57 draw. And from England's perspective, will an extra week on the gallops with 'Sir' Kevin get England's defence looking as crisp as their attack? You wouldn't bet against it.
And, in Dublin, what exactly will we learn? Have France had the timeliest of wake-up calls or are Ireland just too alert for anyone, anywhere in the Test arena right now? The smart money, you'd have to say, would be on three home wins to follow three away wins; the trouble being, there is no such thing as smart money in the Six Nations.
But what whets the whistle here is that what appears to be broken is eminently fixable and what looks to be running like clockwork could yet spring a cog. Yes, it's Ireland's to lose and yet, you suspect, anyone could conceivably beat anyone right now. It's fascinating and it's the best that rubgy has to offer. Bring. It. On.