The end of the routing era at Twickenham
Wales have won only three Tests at Twickenham in the 24 years since professionalism, but under Warren Gatland, routs have been replaced by hard-earned respect.
My grandfather hailed from Nantymoel, in the Ogmore Valley, north of Bridgend, and often headed for Twickenham in the 1920s and 30s where not even the brilliance of Wilf Wooller, Vivian Jenkins and the mesmeric Cliff Jones could disrupt a period of English dominance. After one particularly painful loss, he swore TW2 was no place for a Welshman in defeat. "That place is where dreams are buried," he intoned, gravely to my father. It's probably the reason my father made it to the home of English rugby only in his seventies, not to watch England, of course, but a Varsity match.
That maxim has wrung out on several occasions since the advent of professionalism for those of a Welsh persuasion.
Who can forget England hitting the 60-point barrier for the first time in 1997? An aberration? Sadly not. At the turn of the millennium, England's ascendancy was such that visits to Twickenham could only be attempted with blind optimism or a heavy alcohol intake. Between 2000 and 2002 in the Six Nations, England, led by Will Greenwood's peroxide-blond mop, ran amok. Wales shipped 150 points, with only 37 points in return. When it came to World Cup warm-ups, the English didn't do charity in Cardiff, either. The memory of Dorian West beaming like a Cheshire cat after scoring England's sixth try, after Wales' 43-9 drubbing in 2003, still chills those of a Celtic leaning to the bone.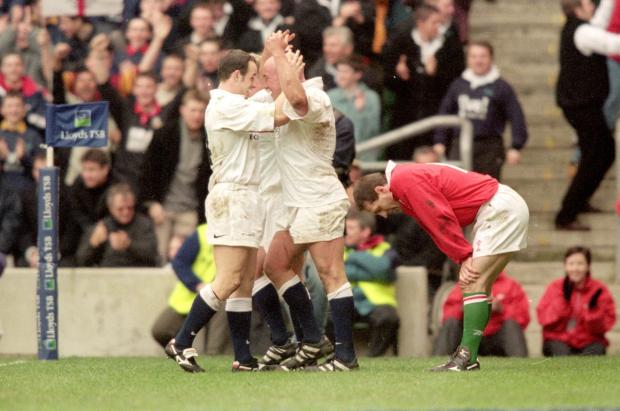 The mother of all humiliations, however, came on August 4, 2007 when a Gareth Jenkins-led Wales rocked up to South-West London's leafy environs for a World Cup warm-up game. In front of 66,000 sun-drenched fans, in the wilting heat, an experimental Wales side featuring Lee Byrne, Tom Shanklin, Gareth Thomas and a young lock called Alun Wyn Jones were routed. More Wales squad members played themselves out of a plane to France than on it. Some saw their Wales careers irrevocably shortened.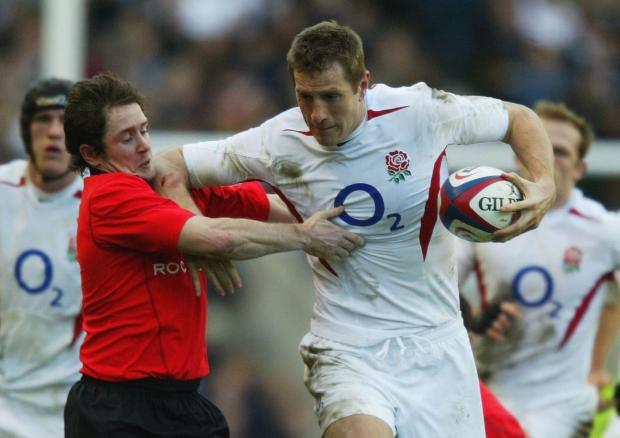 It was an insipid, disjointed, dispiriting display. Nick Easter had a blast behind a dominant English pack, scoring four-tries – equalling George Burton's record as a forward, again, against Wales in 1881. Such was the English eight's dominance that Easter only ran about 10 metres for his tally. Indeed, if 'Minty' had wanted to spark up a cigar, take in his surroundings and wave to friends in the crowd, an overpowered Welsh pack would have been powerless to stop him. It was a joyous afternoon to be England fan; Jonny Wilkinson passed 900 Test points, and Wales' tormentor-in-chief, Lawrence Dallaglio, showed his readiness for World Cup duty by bullocking over from the base of the scrum. By the time Mat Tait skipped over, the scoreboard read, 62-5. Welsh faces had turned as crimson as their jersey.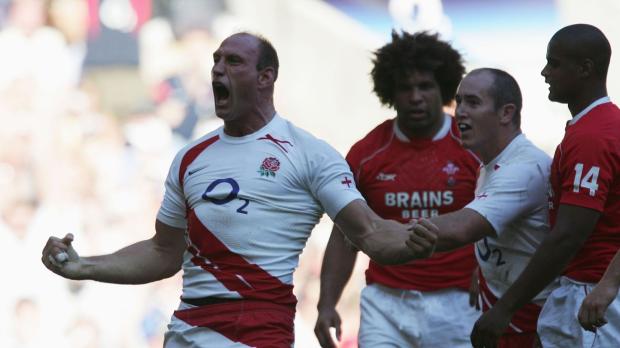 As Welsh fans staggered punch-drunk out of the stadium to top up in the nearby hostelries, a clearly shaken-up, Jenkins, tried to make sense of a calamitous afternoon by going into damage limitation mode. It didn't bode well, and within seven weeks Wales were flying home, after a first-ever loss to Fiji, 38-34. Jenkins lasted as far as the gates of the Vale, Wales' training base, before being relieved of his duties.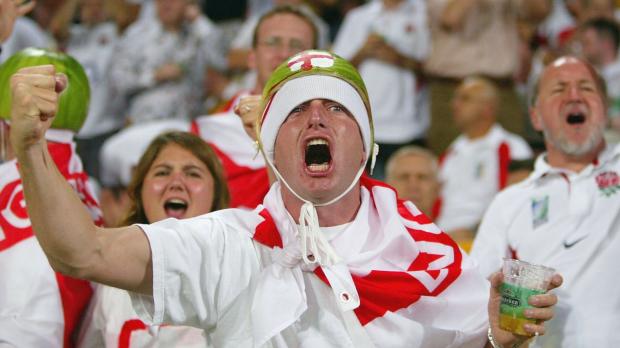 Wales, in truth, adapted to professionalism far slower than their old foes. They have won only 10 of their 31 meetings with England since 1995, and only three games in 24 years at Twickenham, all under Warren Gatland. In 2008, in a Grand Slam year. In 2012, in a Grand Slam year and 2015, in the sweetest of all victories thus ruining their hosts Rugby World Cup.
If you need reminding, for all the talk of warm-ups being meaningless, it's pretty clear that if a side has serious designs on a World Cup – as Wales and England do – not getting pumped in the warm-ups is imperative.
The inferiority complex has been replaced by close-fought affairs under Warren Gatland, Wales, while not always victorious, have been a far more obdurate opponent for England. In 14 fixtures against England – if you exclude 2013 and 2017 when Rob Howley took the caretaker role – the points difference between the sides is +20 in favour of England – a point or two's difference. Cigarette paper margins.
Compared to 2003 and 2007's capitulations, the 2011 World Cup warm-up showed Wales' stiffened resolve under Gatland. Two tries from George North and one from Shane Williams, saw Wales perform creditably at Twickenham, losing 23-19, before beating England in the return-leg in Cardiff, 19-9. It was no coincidence that a young Welsh side won many friends on their way to a first World Cup semi-final since 1987. Had Leigh Halfpenny's penalty kick carried a metre further, they would have enjoyed their first World Cup final in Auckland. In the Gatland era, Wales have ceased to be cannon fodder for the Red Rose.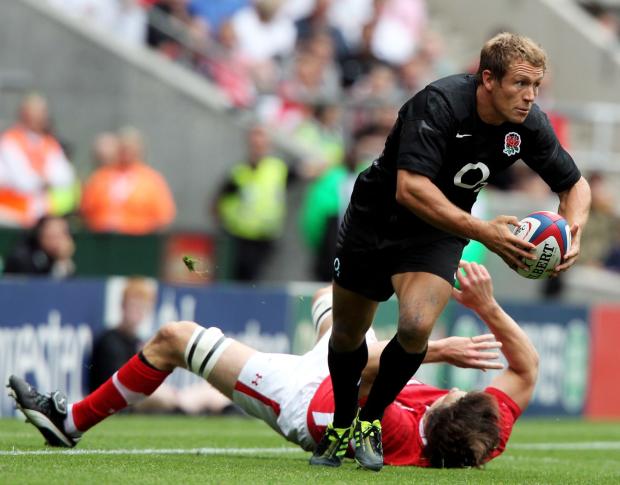 Reasons for this serendipitous upturn are myriad but it's clear Wales have benefitted from a golden generation of players.
In 2008, Wales came fourth in the Junior World Championships. In that team, they had the spine of a Welsh side that has served Gatland for close to a decade. Leigh Halfpenny, Jonathan Davies, Rhys Webb, Dan Biggar, Sam Warburton and Justin Tipuric have earned nearly 400 caps between them, and all have all played their part in winning three Grand Slams, a Six Nations title and a World Cup semi-final.
Gatland himself deserves enormous kudos. He is the most experienced coach in Test rugby, leading Wales into 115 tests, long since overtaking Sir Graham Henry's 102 Tests with the All Blacks. His, at times, spiky public persona, which has unleashed a box of grenades over the years, hides a compassionate man-manager who treats players as adults, puts family first and on the flipside, is unafraid to take the tough calls. He has cut players who have served him so admirably adrift when he feels they've peaked for Wales – near Test-cap centurions, Adam Jones (95 caps), Mike Phillips (94 caps) and Jamie Roberts (94 caps) can attest to his ruthless streak. Sure Gatland has had his critics but when he bows out in Japan, he'll know he's set an impossibly high-bar for the incoming Wayne Pivac.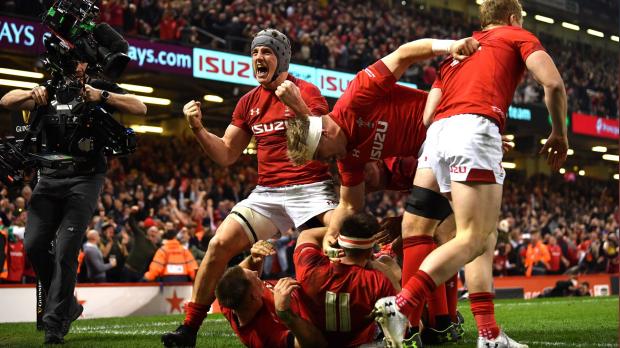 The outgoing coaching team has also played its part, none more than Shaun Edwards. A trademark of Gatland's Wales is a mean-spirited defence and Edwards has masterminded the gutsiest rear-guard actions in Welsh history. A deep-thinker and master tactician, Edwards has been able to prise some Herculean efforts out of his players. Edwards will leave Wales for France ahead of their home 2023 World Cup and you can expect an improvement to be palpable.
Unlike my late grandfather, when Wales trot out in front of 82,000 fans at Twickenham on Sunday, buoyed by 14 consecutive victories, those clad in red will not fear the ghosts of yesteryear, they will acknowledge the progress made and relish the contest ahead.
Comments
Join free and tell us what you really think!
Join Free