The loss of Lancaster continues to haunt English rugby
The last couple of weeks have been a tough reminder for England fans on what might have been.
Just 15 days after an Andy Farrell-coached Ireland defence stymied England at Twickenham, a Stuart Lancaster-coached Leinster attack ended Saracens' bid for a third-straight European title at the Aviva Stadium in Dublin.
Both men were among the high-profile casualties following England's pool stage exit at their own Rugby World Cup in 2015, but they have since excelled in new roles and have proven themselves to be irksome thorns in English rugby's side.
The need for the RFU to have a clean break after that RWC was understandable.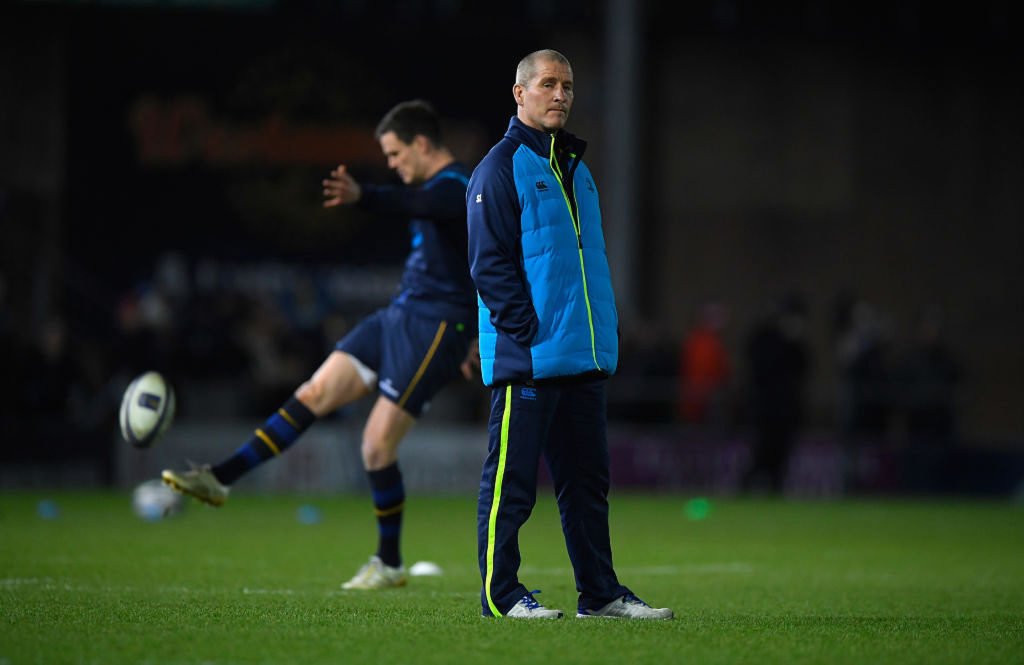 If Lancaster and Farrell had been retained by England in one role or another and Eddie Jones brought in, there would have undoubtedly been a power struggle. It would have also taken the legs out from underneath Lancaster – see Nick Kennedy at London Irish – and have been, for want of a better word, a bit of a slap in the face.
The inaction of Premiership clubs to snap the pair up, though, looks worse by the day.
Missing out on Farrell was perhaps inevitable, given the interest the IRFU had in him and the chance for redemption at international level having been too much to pass up. The Lancaster snub, though, was head-scratching at the time and now, with hindsight, it's progressed to a facepalm-level decision.
Whatever you may have thought of his selections as England head coach, his focus on creating a very humble culture and his ability to cut it at that elite level, Lancaster is, at his core, a creative, attacking coach, who actually coaches, actively developing players, rather than just preparing them for the game at the weekend.
If you think English rugby can afford to lose a person like that, you've not been watching.
How many great attacking-minded English coaches are there around at the moment?
Kevin Sorrell and Ali Hepher have done very well at Saracens and Exeter Chiefs, without reinventing the wheel, whilst Lee Blackett orchestrates perhaps the most electric attack in England at Wasps.
Dave Walder's reputation is growing up at Newcastle Falcons, Paul Deacon has Sale playing well, Sam Vesty's hire is great news for Northampton Saints and it would be interesting to see how Paul Hodgson would do with a better calibre of player at his disposal.
That's seven in the Premiership, a competition which consists of 12 teams, whilst the England national team continue to operate without a specialised attack coach.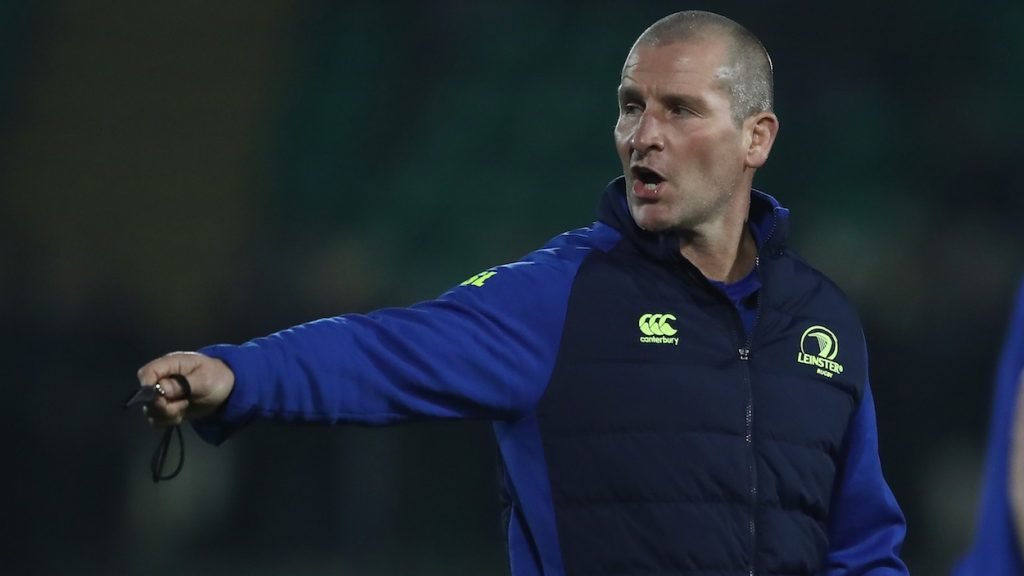 There are some on the outside, too, who have slipped through the net or seem to be ignored.
Brian Ashton, an arch-innovator, has been left out in the cold since 2008, Ben Ward is doing wonders at Ealing but making that leap to the Premiership is difficult to say the least and the improvements in Italy's attacking play have Mike Catt's fingerprints all over them.
The Wellington U16 Rugby festival is currently going on this week and several academy managers there were so enthused by the opportunity for player – and coach – development the festival provides, because, unfortunately, much of that player development ends when players progress from the U18s and move into the seniors.
At the senior level, where results matter so much and can be the difference between relegation and survival, or making it into the more lucrative Champions Cup, there is such a focus on the match at the weekend, making sure the set-piece is fine-tuned and players are physically ready for it, that actually improving players becomes much less of a priority.
Inevitably, these are areas where promising younger players will struggle to compete with experienced veterans and it can see youngsters, especially those that aren't the immediately obvious elite-level talents, fall behind and get forgotten.
There's a compelling case for CARDS, the coaching philosophy that permeates English age-grade rugby, to be more heavily incorporated at the post-U18 levels. It stands for creativity, awareness, resilience, decision-making and self-organisation, attributes which, at least this season, a few Premiership clubs could certainly have used a bit more of.
This should make coaches who put a premium on improving and developing players, such as Lancaster, a valuable addition to any club.
Pat Lam took a Connacht side that looked down and out and made them PRO12 champions, because he found under-the-radar prospects and players with unfulfilled potential and turned them into a wonderfully creative and cohesive unit.
Wayne Pivac has done a similar job with the Scarlets, albeit they probably had less distance to travel than Connacht did when Lam first arrived.
Saracens and Exeter coaches have done fantastic jobs and this is no slight on them, but they have very good and very expensive squads. If you look at the calibre of player and what they are being paid, you would expect trophies from both teams.
The closest the Premiership has to a story like Connacht or Scarlets in recent memory is probably the current Newcastle side, who are right in the playoff mix, despite spending less than all the teams around them in the table.
Will they win the title this season? Perhaps, and it would be a great story, but you'd be a bold man to bet against Saracens or Exeter, who now have all their internationals back and have the sole focus of Premiership glory.
Premiership teams should be busting a gut to bring Lancaster back from Ireland.
And they may need to. Who would want to leave Leinster right now? Not only are they favourites to win the Champions Cup this season, but they're also a team with a whole host of budding stars in their early-to-mid 20's and they look as though they will be extremely competitive for years to come.
It's not just Lancaster senior who has been sticking it to England of late, but also his son, Dan, an U17 player for Yorkshire Carnegie.
The younger Lancaster missed out on England U18 duty this season and instead threw his lot in with Scotland, helping his new nation to a 32-27 win over England in the U18 Six Nations festival, a result which was a remarkable turnaround from England's 64-0 win over the Scots a few weeks before.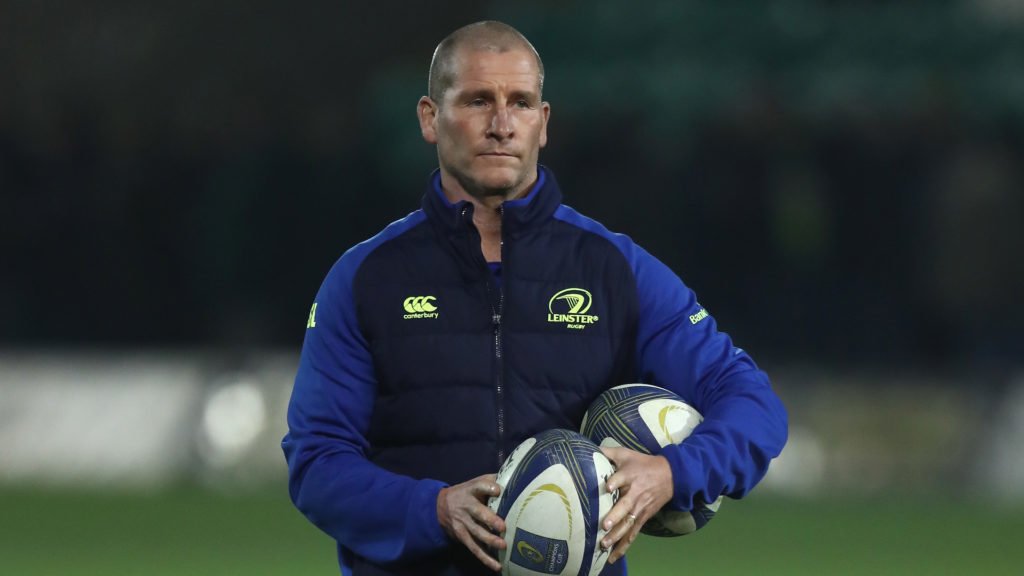 The good news for England fans? Lancaster may well throw his lot back in with England next year, when current U18s Manu Vunipola, George Barton, Kieran Wilkinson and Tom de Glanville will all have graduated from the side and the fly-half hierarchy will be a little less congested.
The frustration is not that England aren't competitive with the best nations in the world. They are. Their peerless resources and enviable player pool will make it very difficult for them not to be.
The frustration is that those inherent advantages that English rugby has are still not fully realised. It is not arrogance to say England should be better than Ireland, Wales and Scotland. They have the ingredients to be consistently at a higher level, but when the narrowing in rugby occurs – elite club level and international – England lose much of their advantage and it becomes a far more level playing field. This is something that doesn't seem to affect New Zealand to anywhere near the same degree.
Bringing Lancaster back to England is not a magic cure for that, but he is the kind of coach and big picture man who can help see that age-grade advantage transition into the seniors, whether that's as a Premiership director of rugby, head coach or attack coach, or even in a role similar to the ones Don Barrell and Dean Ryan occupy at the RFU, but with the Premiership instead.
Forget Stuart Lancaster England head coach.
Think about the possibility of Stuart Lancaster coach.
Comments
Join RugbyPass+ now and be apart of the conversation with all-new commenting!
Join Now