'I'm under no illusions... the hard work has to come first and you have to stay in the moment'
What Tom Curry hopes will become the adventure of a lifetime begins this Sunday at Pennyhill Park. England's World Cup opener against Tonga in Sapporo on September 22 is still 13 weeks away, but the jockeying for position is underway with no certainty about what might transpire.
Eddie Jones' decision to keep players from the Gallagher Premiership's four semi-final clubs on ice until a July 7 camp at the Lensbury means that those involved in the two rendezvous prior to that can't be fully sure they will be involved for the long haul.
Just look at this particular week's curveballs. Of the 15 forwards chosen in the 29-strong squad, two of the half-dozen back rows – Alex Dombrandt and Lewis Ludlam – are uncapped, their presence sure to guarantee that Curry, Sam Underhill, Mark Wilson and Brad Shields can't take anything for granted about the way their national coach is thinking.
Curry walked away from Sale in May for his end-of-season break with no resounding words from Steve Diamond ringing in his ears. "He is a big believer in making sure you get your rest away from rugby. It was just that really," said the 21-year-old to RugbyPass.
Truth be told, though, there was no complete getaway from rugby to be lapped up. Not with Japan on the horizon. Even when in Saint-Tropez on the French Riviera, Curry was seen out on his bike keeping the lungs ticking over for what lies ahead in these two foundation weeks with England before Jones more revealingly lays his RWC 2019 cards on the table with the squad for the July 7 camp.
"The conditioners basically let us do our own stuff but it was still about getting the body ready if we got a call into camp."
Making the cut for the finals in Japan is a big deal for the Sale back row who was named the Land Rover Discovery of the Season at May's Premiership awards night.
Defensive workrate and energetic breakdown earned him the plaudits and the trick now is to ensure the mightily impressive campaign – which included five consecutive England Six Nations starts – doesn't go to waste as he hunts down passport validation for Japan.
"Any time you represent the country is hugely special and a massive honour, but I'm under no illusions. The hard work has to come first and you have got to stay in the moment.
"If you think about stuff that is going to happen in the future you will probably let it slip by, so it's about making sure you are fully focused on the here and the now, how I can get better, keep working hard and whatever happens happens. It will be up to the coaches to make the decision."
Curry was still at school at Oundle in Northamptonshire when the last World Cup was on, a 17-year-old looking on from afar as England crashed out at the pool stage in the tournament they were hosting.
29 players have been called up for next week's England training camp ?

See who's in ? https://t.co/S6BByCkCzW pic.twitter.com/oKDtATDKop

— England Rugby (@EnglandRugby) June 20, 2019
"I didn't go to a game but I remember watching on TV in school and just thinking Twickenham is a special ground but when it was lit up for the World Cup, it just seemed like a different ground. I just remembered thinking how special the occasion actually was in a weird way, just how it looked so different. It was almost on another level."
He was six days shy of his 19th birthday when Jones first took a shine, pitching him into June 2017 battle against Argentina in San Juan. It was a full year again before he got a second opportunity but he has since proven that his 6ft 1in, 106kg frame has the durability to thrive at the highest level.
He laughs that coaches and his twin brother Ben, whose back spasm injury in the lead-up to a Barbarians match gave Tom his initial in with England, keep his very grounded despite coming so far so fast.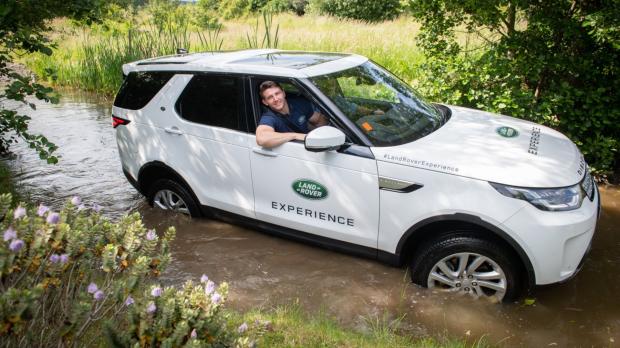 "I'm very aware you can get too far ahead of yourself and as soon as you start thinking you are better than you are, you don't improve. I just like the feeling that I'm improving. That is what motivates me, to just keep getting better.
"I have always been a big believer in that, just fully immersing yourself in whatever lies ahead. In terms of have I achieved as much as I want, there is no real measurement to that. I'm happy with what I have done and I feel like I have got a lot more to give. That is all that matters.
'It [a full Six Nations] does fill you a lot of confidence that you can fully embrace it. It's a lot of confidence gained from that. International rugby definitely does feel another level up from Premiership in terms of the speed, physicality. To be able to perform and play at that level and be there for the whole seven weeks filled me with a lot of confidence."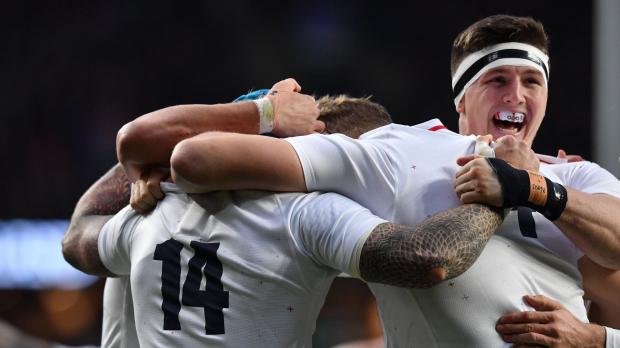 Curry is a bit of a Frankenstein in the manner of how he has moulded himself into becoming an England No7. There was never any one particular role model, just a conscientious effort on his part to analyse a whole generation of opensides and cannibalise various skills for use in his own repertoire.
His approach worked brilliantly and given what he has so quickly achieved, he'd be stoked if there were youngsters now out there forensically looking at him in the same way he used to suss out the stars of the game.
"I hope so. That is a huge thing for any sportsman, for young people to look up. To be able to not only inspire but influence people, that is a massive honour for any sportsman.
"It depends on what they are thinking. It totally depends on them. I imagine a lot of people probably won't know what I do but a few people might. It depends on what they see," he said, nonchalantly adding that the rough and tumble of being a poacher liable for some rough breakdown treatment isn't something that overly concerns him.
"Obviously, getting your head down in there is pretty interesting. There is an element of decision making. If you can see someone coming from a mile away and there is not much chance to get the ball, there is a decision to make about getting out of there. But as far as the level of protection I don't really know. I just enjoy it."
It's fun that attracted its share of notoriety last February, his bloodied, photogenic head drawing comparisons with Terry Butcher, a long-ago England football captain who made headlines for spilling claret and then having a white headband turn red as his match went on.
I counted 15 uhms https://t.co/lkdhVRNDR7

— Thomas Curry (@TomCurry98) October 24, 2018
"Yeah, I did (know who Butcher was) after the first 10 people telling me," quipped Curry with a smile ahead of a Pennyhill date that is another step along the way towards him becoming a stand-out player in his own right without being referred to as one of the Curry twins.
"I'm getting used to it," he said, reflecting on how England duty is keeping him away from his once inseparable twin Ben, whom he lives with in Manchester and plays with out of the same Sale back row in the Premiership.
"It has been about being able to adapt and it has been fine. Everyone in the England camp gets on, so no worries about it. We were still able to text and FaceTime and speak, so it was absolutely fine."
WATCH: Part one of the two-part RugbyPass documentary on what fans can expect in Japan at this year's World Cup

Comments
Join free and tell us what you really think!
Join Free