Concussion crisis: Players left to fend for themselves in the search for answers
It is seven years since George North was knocked unconscious twice in a Test match against England but allowed to play on by Wales medical staff.
Nine years since the National Football League (NFL) agreed to pay out $765billion to former American Footballers suffering neurodegenerative diseases linked to repeated head injuries.
Eleven years since the International Rugby Board (since rebranded World Rugby) chose to replace the tried and trusted three-week mandatory concussion stand down with a graduated six-day return protocol.
Almost two decades since the then 25-year-old England hooker Steve Thompson lifted the Webb Ellis Trophy after Jonny Wilkinson had dropped a late goal to defeat Australia in the Final.
Almost 100 years since American pathologist Harrison Martland examined the brains of deceased boxers who had died suffering serious cognitive disfunction and discovered a pathology he termed "dementia pugilistica" or punch-drunk syndrome. Brain damage to you and I.
Two weeks since Thompson visited me at my office to spend a bitter-sweet day discussing my own experience reporting on brain injuries in rugby since, as rugby correspondent at the Mail on Sunday, I initiated a campaign in 2013 which the UK Press Awards claimed; "changed the way sport deals with head injuries".
It has been widely reported Thompson cannot recall vast swathes of his career. But only by spending time in his company can you start to understand the day-to-day challenges he faces through living with the dementia caused by hundreds, if not thousands, of brain injuries suffered on the field and, perhaps most scandalously, in training.
"I'd be enjoying the deepest dream I'd ever enjoyed when suddenly I'd wake up face down in the mud on the training pitch," he told me.
"A few minutes later I'd be hitting another scrum. Sometimes we'd do more than 100 live scrums in a session."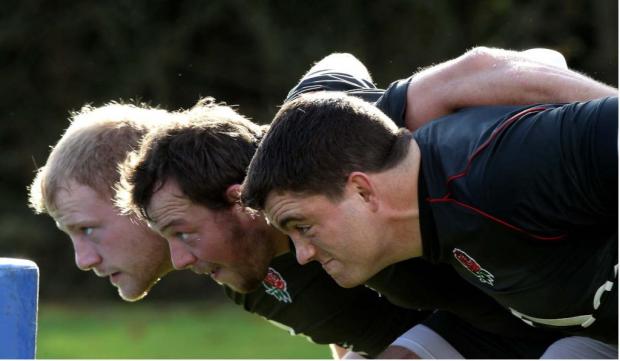 When I introduced Thompson to my parents at the end of the interview he was courteous and engaged, until my mum asked him how old his kids were and the dad of four just stared blankly at her, completely lost for words.
Nine years after first warning this could happen in an article headlined "Concussion; Rugby's ticking timebomb" I stood face to face with a man for whom that bomb had gone off.
Thompson, now aged 43, suffering dementia, and making a documentary of his life in rugby for the BBC, is one of more than 300 former rugby players building a legal case against the Welsh Rugby Union, Rugby Football Union and World Rugby for failing to protect them from the risks of concussions. Ten years ago, I'd have hoped they failed. Today, educated about the issue, every fibre of my being hopes they win. If they don't, the sport is lost.
The former Northampton and Brive hooker agonised over his decision to join the legal case but convinced himself it was the only way to effect change to a sport which has completely failed to protect its first generation of full-time players.
Thompson was a pleasure to spend time with. Despite his predicament, he remained upbeat and mostly positive throughout, although his mood darkened when we discussed if his generation had "known what they were signing up for."
"No one ever mentioned dementia to me," he said. "Concussion was just a big laugh for us."
It is, sadly, too late for the likes of Thompson, Alix Popham, Michael Lipman and their fellow ex-professionals whose brains have been subjected to Diffusion Tensor Imaging scanning and found to be damaged beyond repair by a sport which for years systemically denied the long-term risks.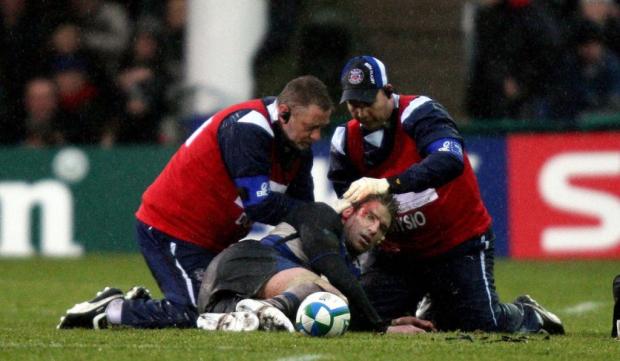 At least now the evidence linking repeated head injuries with early on-set dementia is undeniable – despite the protests of a vanishingly small group of commercially and morally compromised medics paid by professional sport to deny reality – the next generation will be protected. Or so we thought.
Nine days later, watching England play Wales, we discovered we were wrong.
When Tomas Francis clashed heads with Owen Watkin and lurched towards the posts, displaying an ataxic gait directly associated with brain damage and an absolute red flag under concussion protocols, I watched the next steps closely. Hopefully even.
Initially, Francis was left untended by the medics, who saw the blood from streaming from Watkin's head and treated the centre as Francis, who missed Wales' November encounter with Fiji after suffering concussion in training, was left on.
That part was perhaps excusable. What happened next was not. Somebody somewhere must have spotted the prop's unsteady movements having reviewed television footage, and Francis left the field.
I turned to the friend I was watching the game with and assured him this was a clear sign of progress. Technology had intervened to help out the medics and a brain injury had been spotted which would otherwise have been missed. Francis could not return to the field as he was so obviously concussed.
Minutes later, he did. Having incorrectly been allowed to undergo a Head Injury Assessment by a Welsh medical team – employed by the WRU – who on the face of it completely failed in their duty of care to a player whose recent concussion history alone should have been reason enough to treat him with ultimate caution. They did not. He returned to play.
Expect cases like this one to run because what we saw on Saturday at Twickenham was a scandal playing out in plain sight. The excuses we made for doctors and medical teams all those years ago simply cannot be made any more.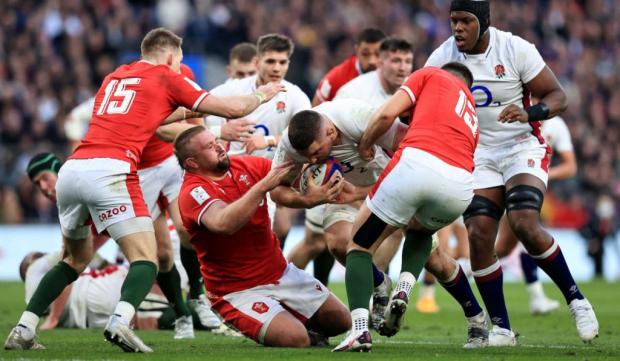 Ultimately, the players alone are being forced to carry the can for rugby's head injury crisis.
Not a single doctor, coach or administrator is yet to be as much as censored for failing to protect players from themselves and wilfully flouting concussion protocols. But players – those with most to lose financially and mentally – are routinely sanctioned. It is patently unjust.
Seven years ago we made excuses for sports doctors who hadn't done enough to identify concussion as the major health threat is so clearly always has been. The knowledge wasn't there, we said. The long-term repercussions may not be so bad, they said. American Footballers wore helmets so we're comparing apples and oranges, they said. Punch drunk syndrome (brain damage to you and me) had only been identified in boxers.
They were wrong. We were wrong. And we should all hang our heads. Yet still the scandal continues. The players have no one fighting their corner. With the commercially conflicted Rugby Players Association silent yet again, only Progressive Rugby – a collective of former players and rugby lovers attempting to shift the deal – are speaking out.
Most of us have grown weary of fighting. I walked away from the sport I grew up loving two years ago. Disgusted by the failure to move faster to protect large numbers of young people destined to suffer a slow, irredeemable decline. Sacrificed at the alter of commercial self-interest.
Sadly, after years of observing this and desperately hoping rugby would get its own house in order, the only conclusion I can draw is that change will only come about when those highest up the sport are punished in the same way players are routinely punished now.
On Saturday's evidence, rugby is beyond helping itself. The law courts are the only place where meaningful change can be forced on a sport which continues to routinely mismanage brain injury or countenance punishing those who fail in their duty of care.
What does all this mean for the next generation of players? Well, unlike Thompson and his betrayed cohort suffering dementia in their forties these boys really do know what they've signing up for.
God help them.
Comments
Join free and tell us what you really think!
Join Free